Selling Peeled Oranges
I've been finding that it's quite funny that people got riled up over Whole Food selling peeled oranges in plastic containers and accused other people of being lazy for peeling oranges.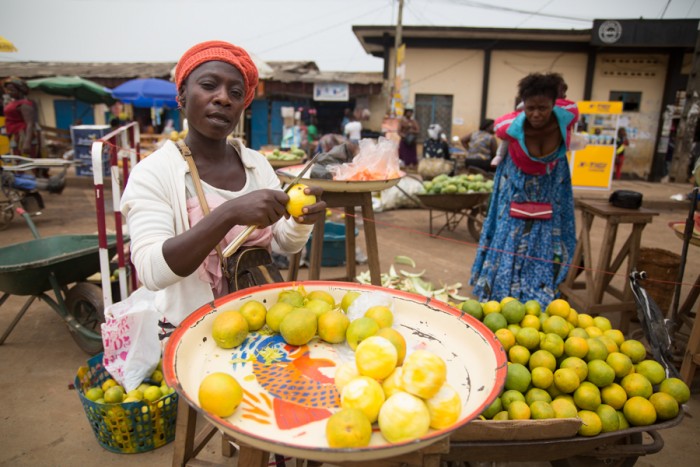 Here in Cameroon, it's an everyday scene to find peeled oranges sold on the streets everywhere. Cameroonians prefer to buy oranges that have already been peeled because they want to be able to eat them right away.  The
only difference from the way Whole Foods sell them is that they're not sold in plastic containers.  Cameroonians normally eat the oranges as soon as they buy them or if they want to save them for later, they put oranges in a plastic bag.
Honestly, I think selling oranges peeled is not a bad idea at all – it can make a huge difference for persons with disabilities who have mobility issues with their hands.  As long as peeled oranges are sold in containers that can be recyclable, then I'm all for it!