About Rachel Chaikof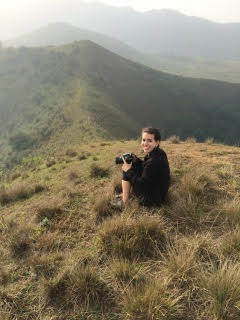 This blog explores many areas of my interests – art, traveling, human rights, public health, anthropology, social media, and hearing loss.
Since graduating from high school in 2006, I have been traveling throughout the world where I discovered my love for anthropology as I used my camera as a tool to study cultural differences (You can read about my travels here.).  I do not just photograph people.  I observe their lifestyle and converse with them to gain a better understanding of their culture in their own countries.  My mission has been to help people appreciate and learn from other cultures rather than fear them, and to use the same understanding that I continue to gain to make a positive impact on the world.
I started the blog in 2010 to keep a record of all of my thoughts from readings, research, museum visits, films, photography projects and lessons I learned in courses in undergraduate and graduate studies.  While attending school to pursue a Bachelors in visual communications with a concentration in photography and Masters in anthropology, I explored how corporations, products, technologies, and mass media influence humans in different parts of the world.
I also touch a little bit on hearing loss and disability in this blog as I use cochlear implants, a technology that allows deaf people to hear almost a like a normal hearing person,
I recently returned from my two-year Peace Corps  service in Cameroon working as a Community Health Educator.  My long-term career goal is to be working in foreign countries and solving human rights issues by working directly with people in their communities.  Peace Corps offered me the opportunity to learn how to observe social issues, effectively work with people in a developing country and communicate with people who share different cultural backgrounds.  I shared my experiences of serving in the Peace Corps and the triumphs and challenges of serving as a volunteer with disabilities.  Because I primarily worked with persons with disabilities, I also shared in detail the plights that they face in Cameroon, such as lack of access to healthcare and education.
Please check out my portfolio website.
Please feel free to contact me at rachel [at] rachelchaikof [dot] com.