Persons with Disabilities of Cameroon: Agnes
During the last seven months of my Peace Corps service, I am featuring photographs and stories of several persons with disabilities living in Cameroon. All the photos are part of a series called "Persons with Disabilities of Cameroon." The goal of presenting photographs and their stories is to create better awareness about the plights that persons with disabilities face in a developing country. When I return to the US, I hope to exhibit this series in a gallery and publish a book to educate others about persons with disabilities living in developing countries as this topic is so rarely discussed in the media.
Regina, a tireless advocate for the deaf, hears normally but happens to have had a sister, Agnes, who was born deaf. Her sister unfortunately passed away several years ago but to keep her legacy alive, Regina founded an organization to help improve the lives of the deaf, in particular young adults. Regina shared her sister's story with me.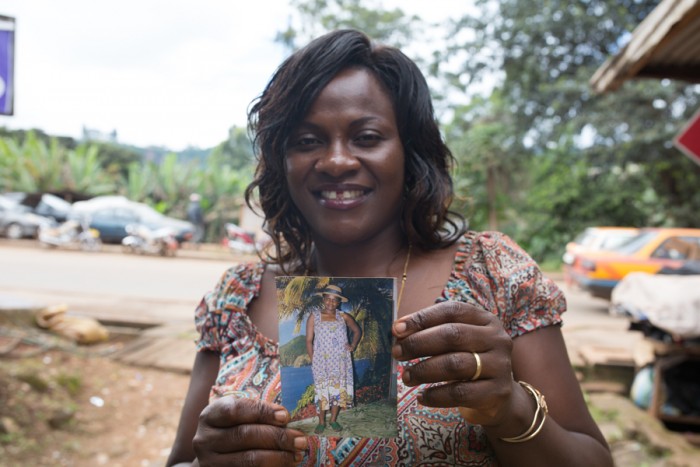 Agnes' deafness was first discovered not long after she was born. "At the age when a child normally speaks their first words, my mother noticed she could perceive only very loud sounds," said Regina, "She was taken to an audiologist who examined and confirmed her deaf."
Because of the time and place where Agnes' was born, resources for teaching her language and communication were limited. "Back in the 70's sign language was not commonly used in Cameroon and schools for hearing impaired were also not adequate. Therefore, my parents sought out counseling," said Regina, "They were advised to include her in all activities at home and practice talking to her using speech and signs, total communication."
"They developed a strategy to communicate with her using speech and our own signs at home and we used a lot of normal speech. So it was like total communication but the signs were not standardized. They were our own developed signs," said Regina.
"The doctor advised to include her in all activities with all other children and she should be treated like any other children. She was included in all activities. She could read lips very effectively. At the schooling age, she went to a normal regular school. When she finished primary school, she went to secondary school," said Regina.
"At school going age, she attended a regular primary school where she studied with other children without disabilities. She did seven years, passed her Common Entrance examination and also succeeded in her First School Leaving certificate examination. During this period, she underwent many medical checkups during which attempts to give hear hearing aids failed. This was because she complained of very intense headache whenever she was being tested for them," said Regina.
"When completing class seven [equivalent of completing elementary school in the US], she gained admission into St. Mary Secondary School in Ndop. When she got to form 3 [equivalent of second year high school in the US], she became pregnant and had to stop going to school," said Regina.
"My parents explained to her that she was going to become a mum and needed to stay at home for a little while so that the family could take care of both her and her unborn child," said Regina.
"After she had her baby girl, she decided on not going back to pursue regular education but to learn knitting. She also learned hair dressing. In addition to the skills she had acquired, she decided to become a business woman. She received a lot of financial and moral support from the family to run a provisional store at Bokwango Buea. Her literacy skills combined with the fact that she could lip read eased her communication with hearing people in all her daily transactions," said Regina.
"Agnes was an amazing person with a lot of sympathy for deaf persons. She encouraged other deaf children acquire skills that would help them to grow up to be self-reliant.  My sister lived a fulfilled life especially as she came from a home where she was accepted. She never saw her disability as a barrier to achieving whatever she wanted," said Regina.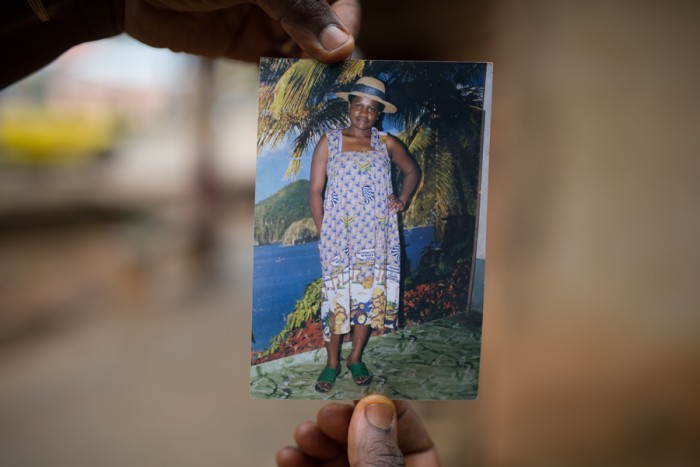 "Shortly after she passed away, I decided that I would like to continue to impact the lives of deaf children as she did. With the help and encouragement from the Coordinating Unit of Association of Persons with Disabilities (CAUPWD) and Northwest Association of Women with Disabilities, I formed the Agnes Association for the Empowerment of the Deaf and Vulnerable Persons (AAEDVP) with the goal of improving quality of life of the deaf and vulnerable persons and mission to enhance effective inclusion and participation of Deaf and Vulnerable persons in inclusive development," said Regina.
Regina has a Masters degree in special education. She went to a teacher's training college where she learned sign language. She taught at a secondary school for the deaf for five years. She now focuses on advocacy work for deaf persons as a volunteer project officer and deaf interpreter at the CUAPWD  and promoter of the AAEDVP.