Cretan Cooking Class
Alex and I, being foodies, signed up for a cooking class at Avli, a restaurant that also has a hotel where we stayed for four nights in Rethymnon, Crete.  The cooking class was one of the highlights of our trip to Crete. Katerina, the owner of the hotel, gave us a private cooking lesson. She was so good that I asked her if she has a book, which she unfortunately doesn't. She taught us about the history of food in Crete, how the culture, geography and economics influenced the cuisine and how to cook 12 different dishes. She has truly not only taught us how to make the dishes she showed us but also she inspired us to explore in creating new dishes with limited ingredients
Katerina first explained to us that in order to eat a well-balanced meal, all we need is bread drizzled with olive oil, tomatoes, olives, and goat and sheep cheese and also a small glass of raki.  This simple plate of food will make us feel full.  She explained that even a poor person living in Crete can still eat a very healthy meal because of what the geography has to offer in terms of growing crops and maintaining livestock.  I shared with her that I read an article online about how even though Greece is facing an economic crises, many people are not facing starvation because they're still able to grow just enough good food and raise just enough livestock on the farm.  She said that is indeed true.  We also learned that goat cheese and sheep cheese are common in Crete because there is no space for cows on the island.  We also learned that olive oil is a huge staple in Crete not only because olives are so abundant in the country but also because it provides good nutrients for the heart.  We learned that there is a belief that olive oil contributes to the longevity of Cretans.  Throughout the cooking class, we learned that olive oil is used religiously in Cretan cooking.
Katerina then proceeded to show us how to make two different dishes using the same ingredients which were bread, tomatoes, cheese, and olive oil.  First we learned to make a bruschetta which compromised of bread with mashed tomatoes mixed with olive oil on top of bread with cheese and olives.  Then we learned to make a tomato salad which compromised of cheese, bread crumbs and olive oil mixed together to look like a salad dressing and then it was mixed with chopped tomatoes and olives.  In spite of same ingredients, the taste of each dish was different.  That was the intention of learning about making these two dishes.  Then we made a caprese salad to learn other ways to create dishes with tomatoes, cheese and olive oil.
We learned to make various other cold dishes such as potato salad with greek yogurt, olive oil and herbs, a salad with potatoes, hard boiled eggs, zucchini, and tomatoes, salad made of mashed fava beans, salad with mixed beans,and tzatziki.
As Alex and I were learning to how to make different simple dishes using same ingredients while also enjoying variety of tastes, we both discussed that we had wished to learn how to make them prior to joining the Peace Corps so that we could teach people in our communities in Cameroon how to make simple well-balanced diet meals with limited number of ingredients.  From our personal experience in living in Cameroon and eating with Cameroonians, we often find that many eat almost same dishes everyday.  However, they could learn how to make different dishes using the same ingredients.  Also, in Cameroon, they do not use vegetables to their fullest potential as carbohydrate is their staple of their diet and therefore, we could have taught them how to make variety of simple appetizing dishes using vegetables with hopes to encourage them to eat more vegetables.
Then we learned to make hot dishes such as stuffed mushrooms, smoked pork mixed with grape syrup, olive oil and mushrooms, goat mixed with onions, olive oil, goat butter, and herbs.  Then for desert, we were treated with greek yogurt.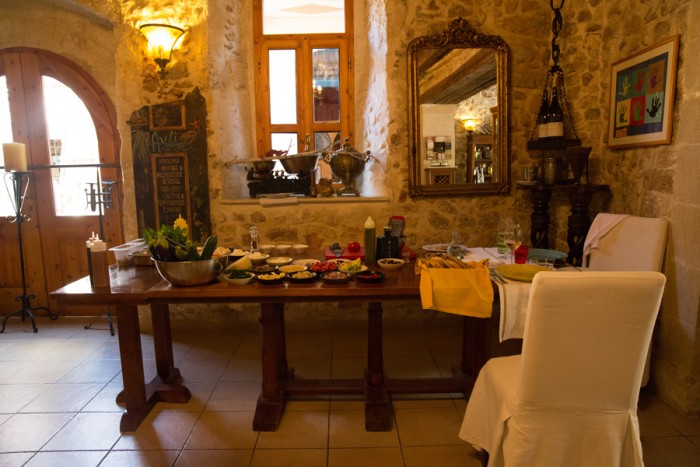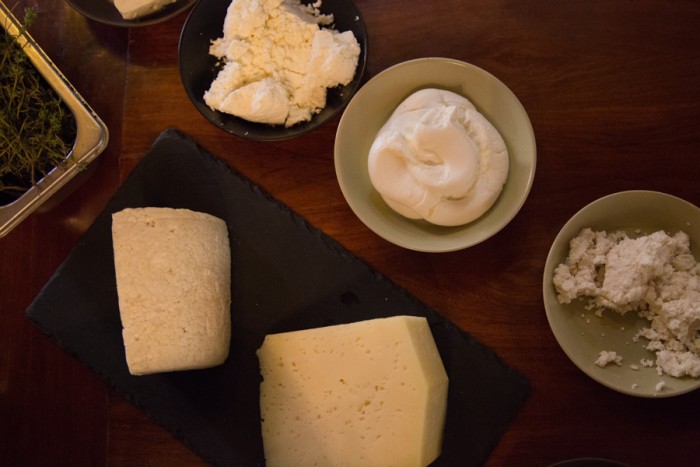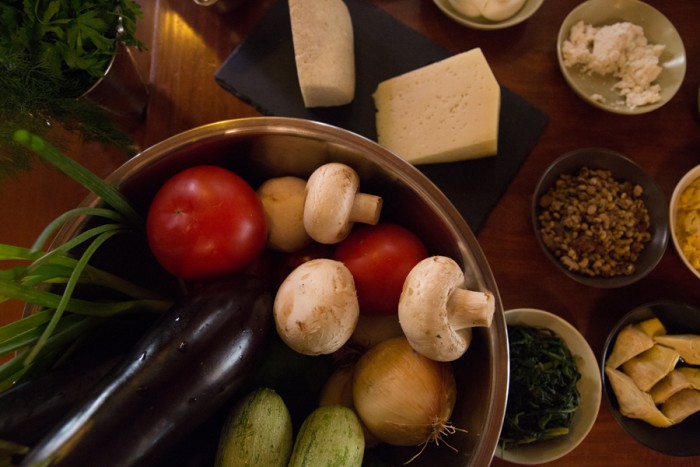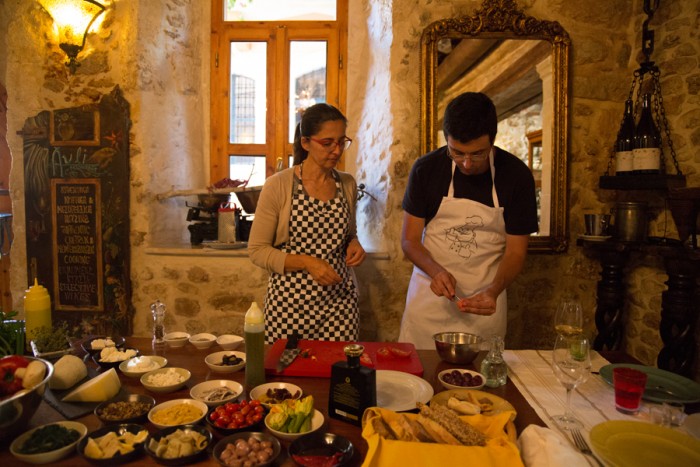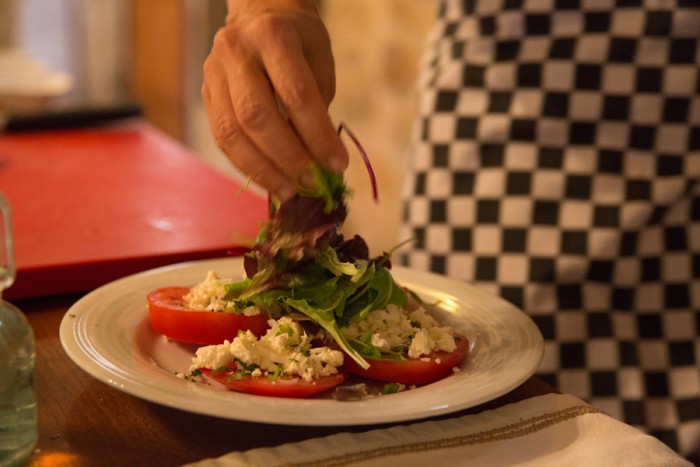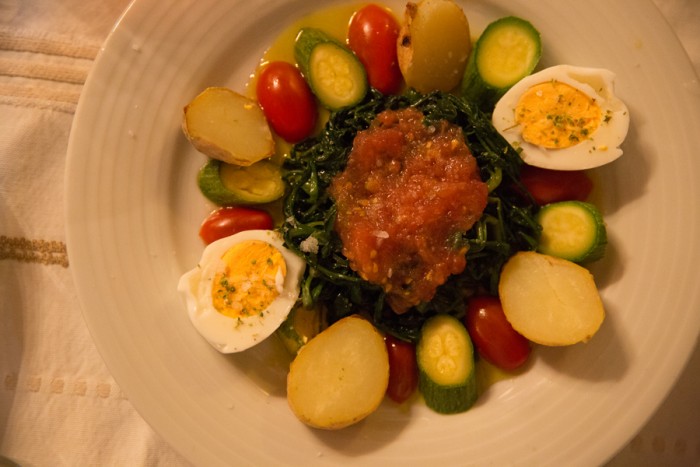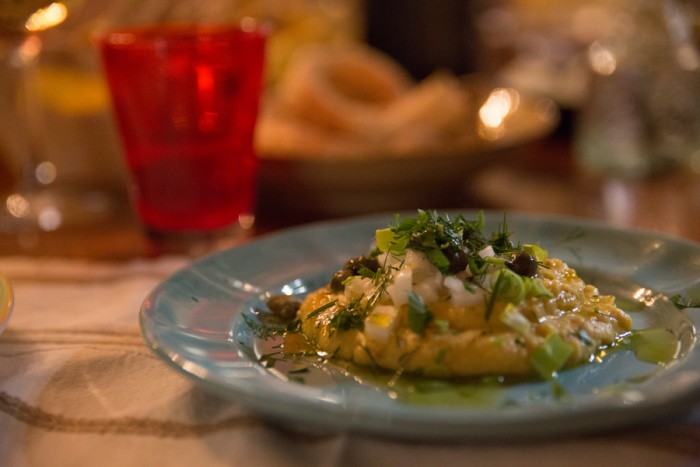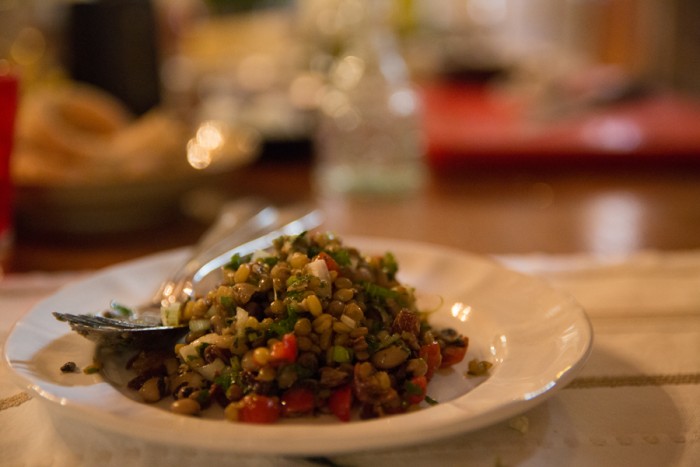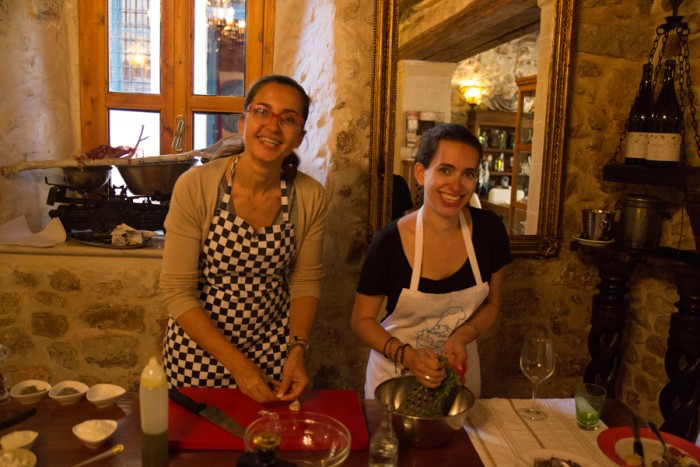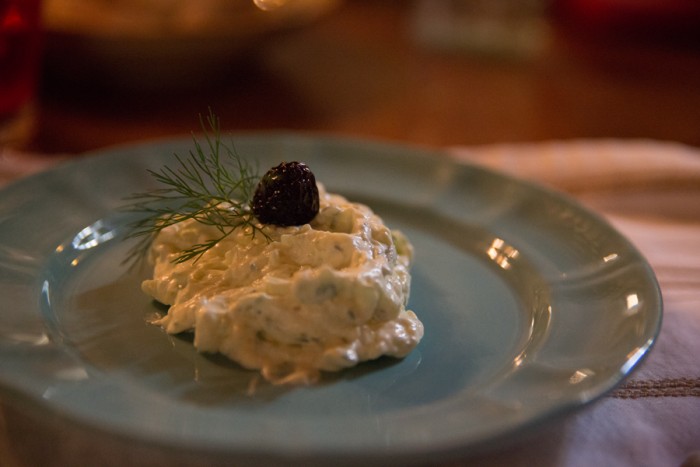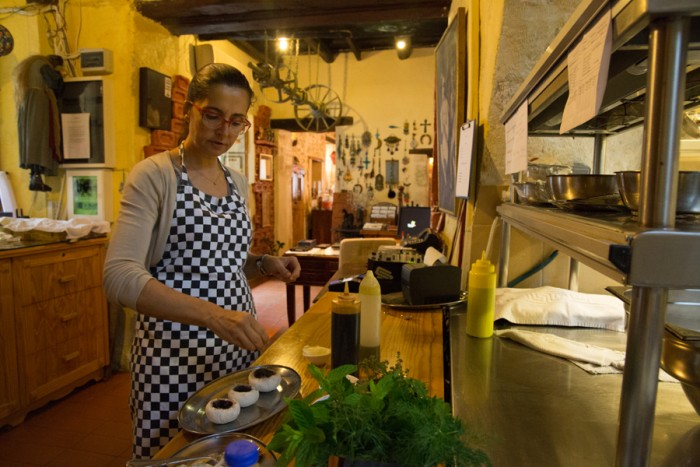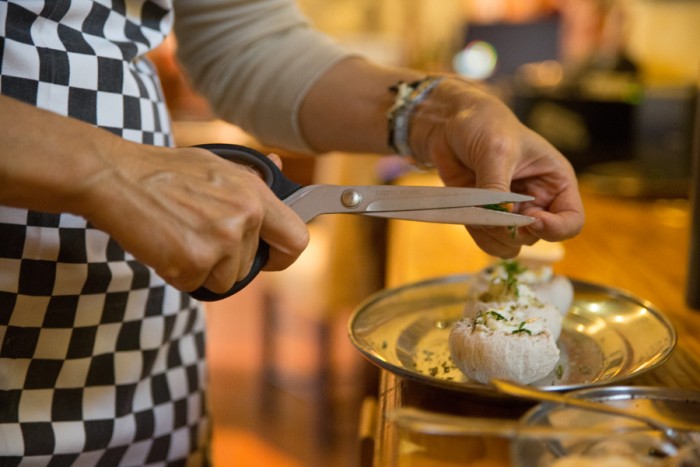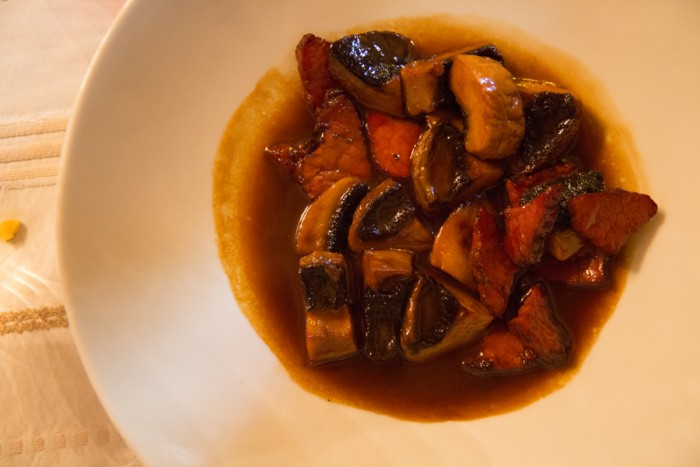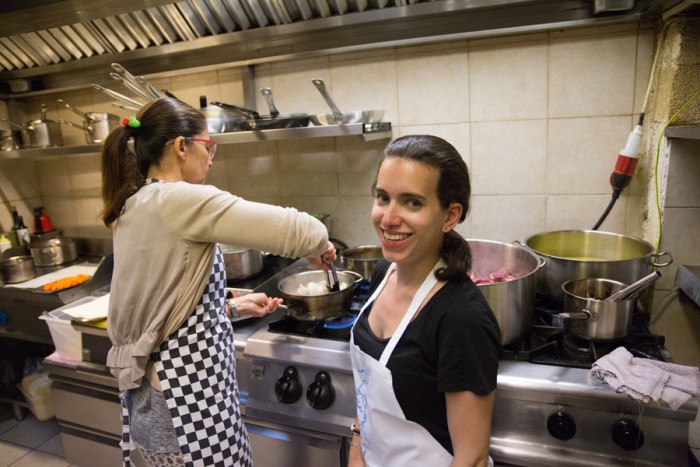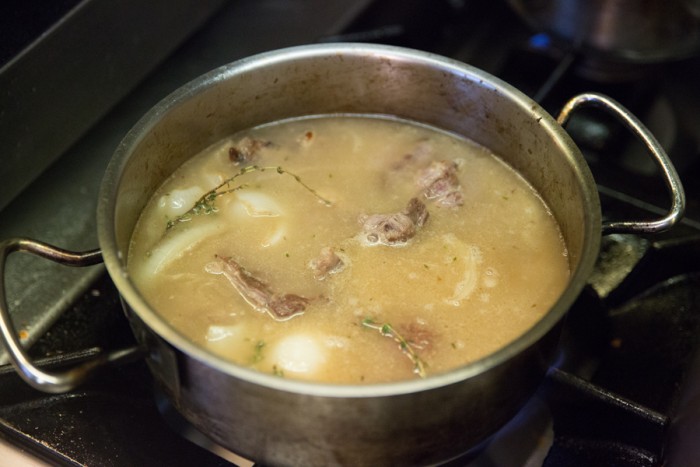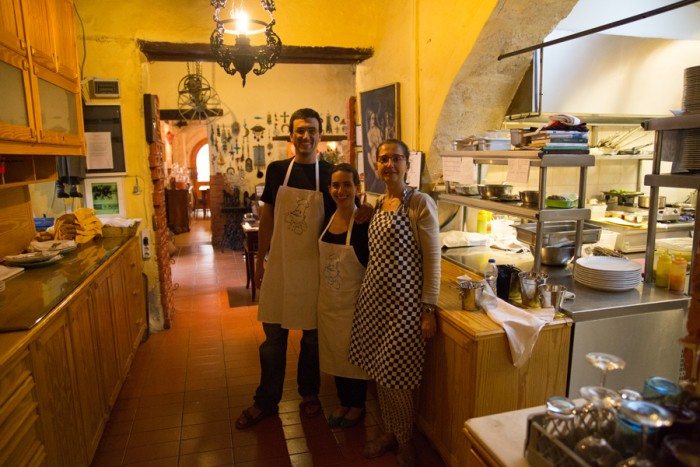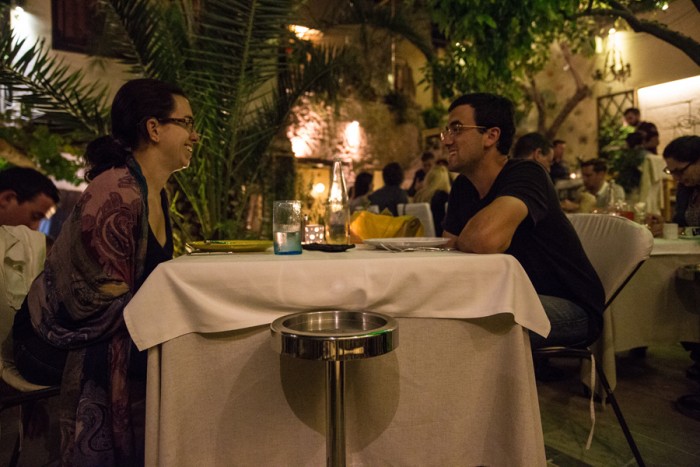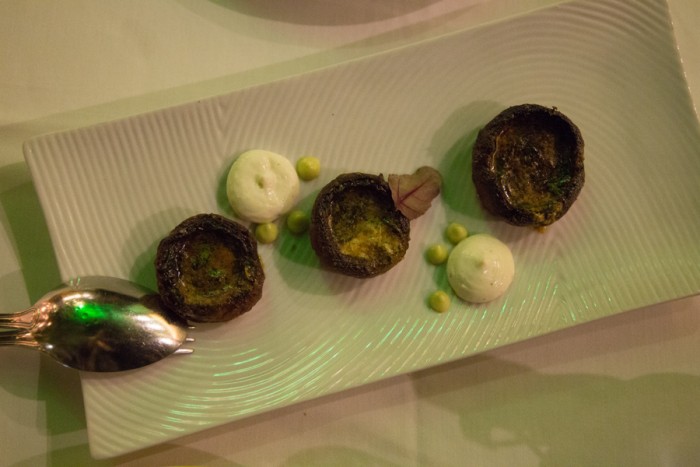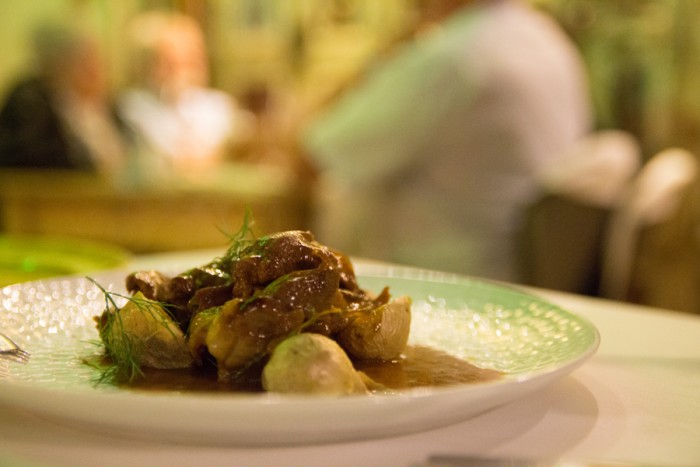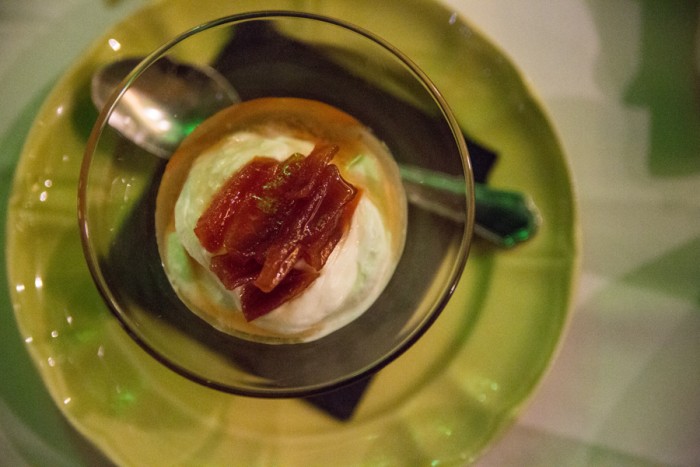 Click here to sign up for the cooking class at Avli.