12 Hours in Bamenda
This is a photo essay showing a window of 12 hours of the world in which I lived for the past two years.  Bamenda is a wild and chaotic city with an environment that is so different from the one in which I grew up.
This project was inspired by a photo assignment I did in a photography class at Savannah College of Art and Design where I had to photograph a photo every hour for 12 hours.  This project was also inspired by Alex's 20 hours in Mbakaou photo project.  I could not do beyond 12 hours because Bamenda is known as a crime-ridden city, meaning that it's dangerous to be outside alone at night.  I am typically at home between 7 PM at 7 AM.
7 AM: At this time, children are heading to school.  Children typically go to school by themselves without parental supervision.  They take taxis and moto bikes on their own.  If they're attending private schools, sometimes they take a school bus provided by the private school.  All children wear uniforms to school.  When looking at the streets, someone who has never grown up in a developing country can find the scene to be different and amusing.  I caught a picture of a man carrying a large couch on his moto bike.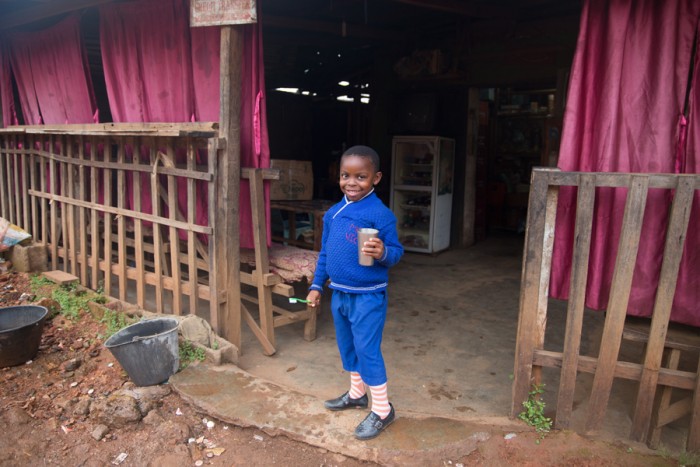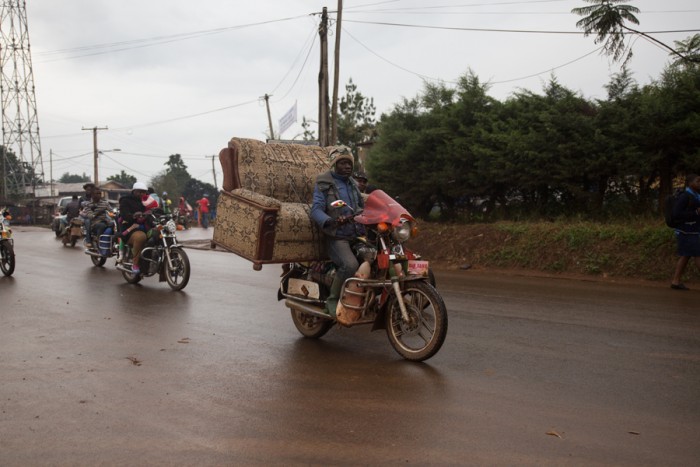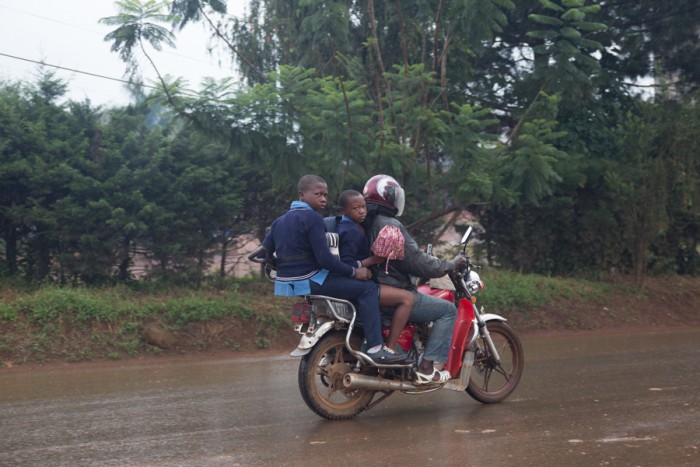 8 AM: Cameroonians are known for being super clean even though the environment may look very dusty.  They clean every day, typically in the mornings.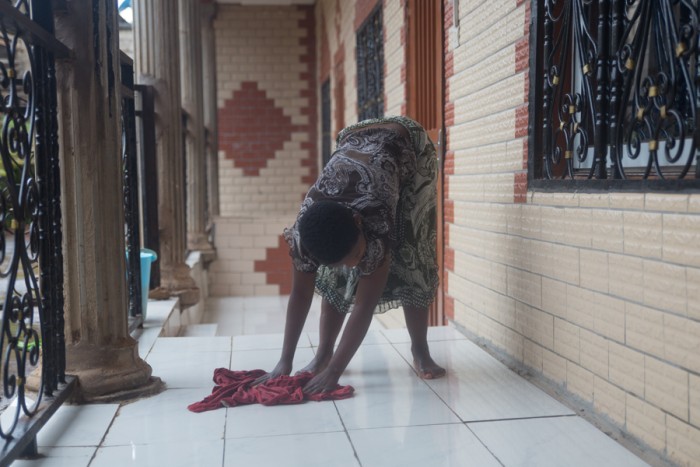 9 AM: Bamenda has many bakeries throughout the city offering a variety of bread and baked goods.  I regularly visited the bakery, Imagine Bakery.  This bakery also has a supermarket where I can find pastas, yogurts, olive oil, soaps, and toilet paper.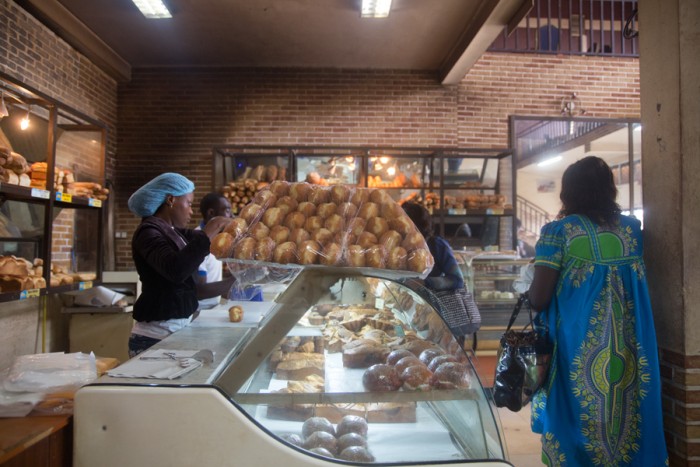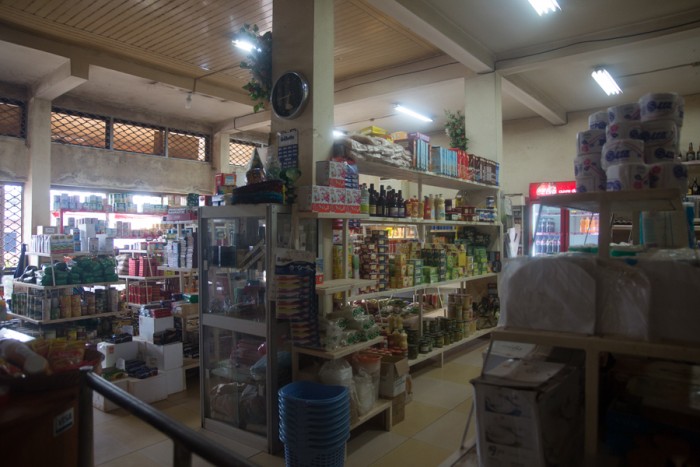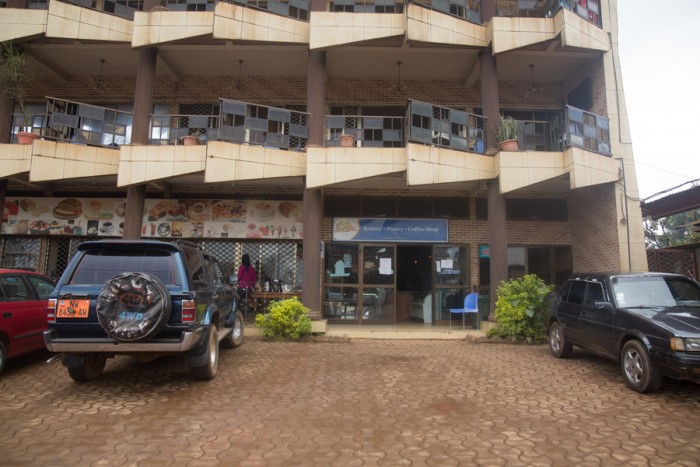 10 AM: People primarily shop at outdoor markets where they can find any product they need, ranging from food to plastic containers to clothes.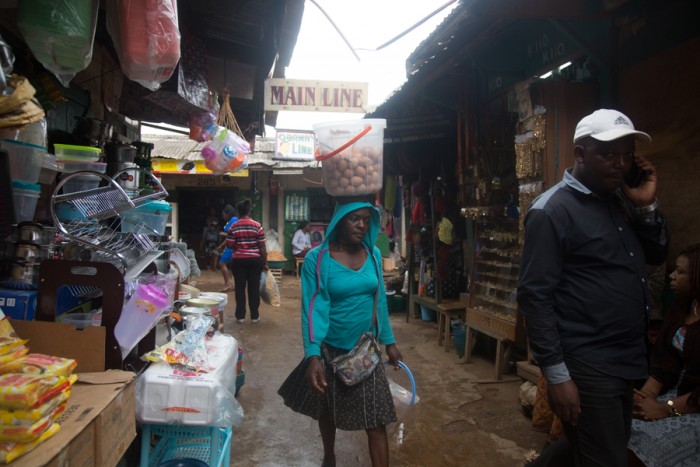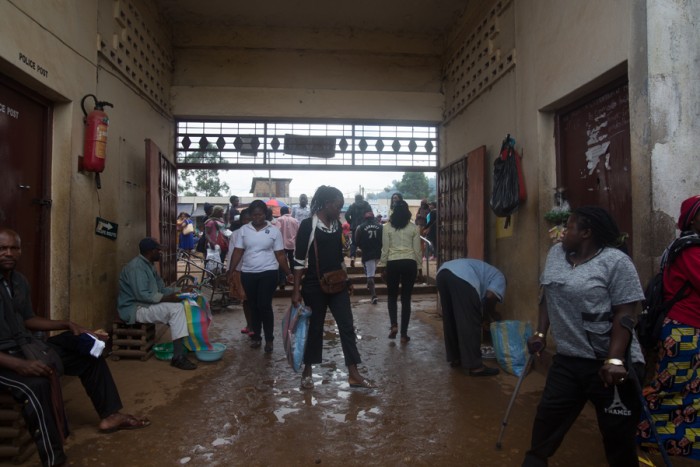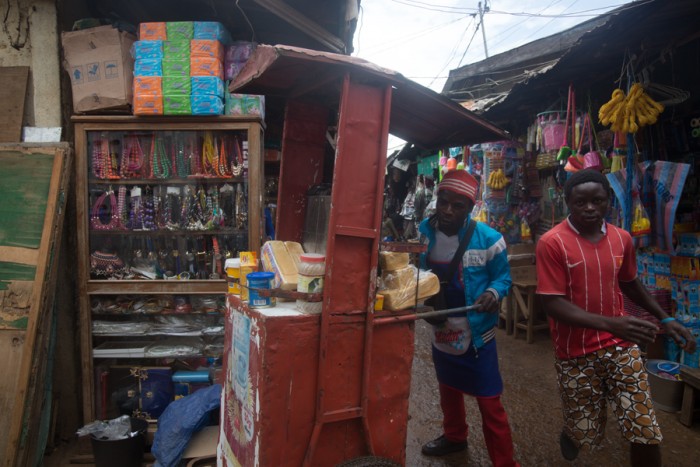 11 AM: Most Cameroonians do not have a monthly phone and internet bill unlike Americans in the US.  Most use "pay-to-go" phone and internet service.  They purchase phone credits from people on the street or working in small business shops who are selling phone credits, which we call "phone transfers."  Other images show what life on the streets looks like.  People traditionally carry food and things on top of their heads.  Carts are commonly used to carry heavy items.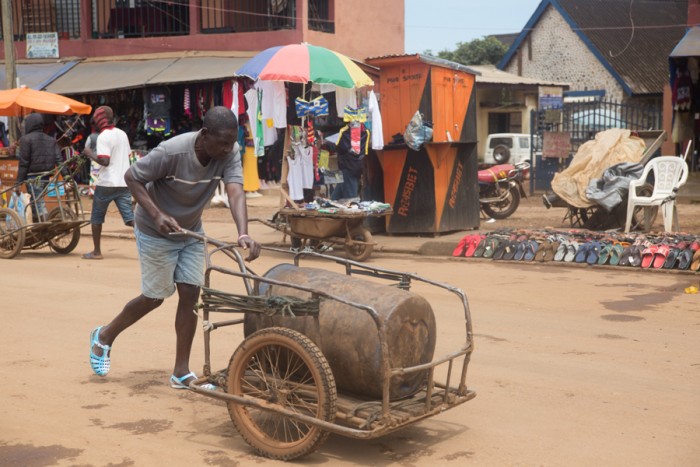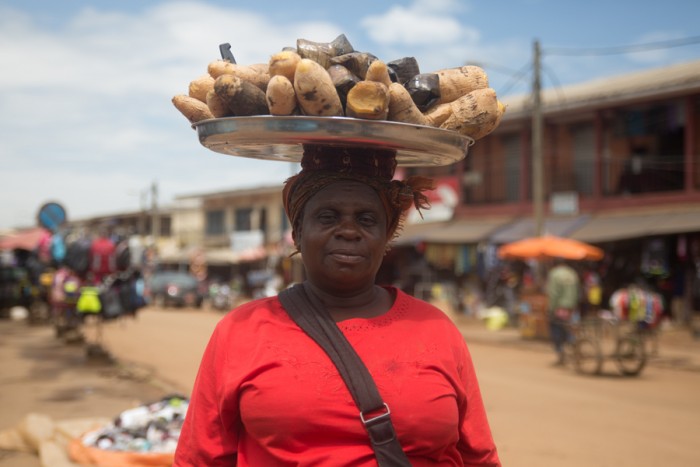 12 PM: Bamenda is a university town, meaning it's a home to a number of universities.  I visited a university, St. Louis University of Institute of Health and Biomedical to host a workshop for health students.  The structure of the university looks similar to those in the US.  There are several buildings and a campus where students can walk around, socialize and study.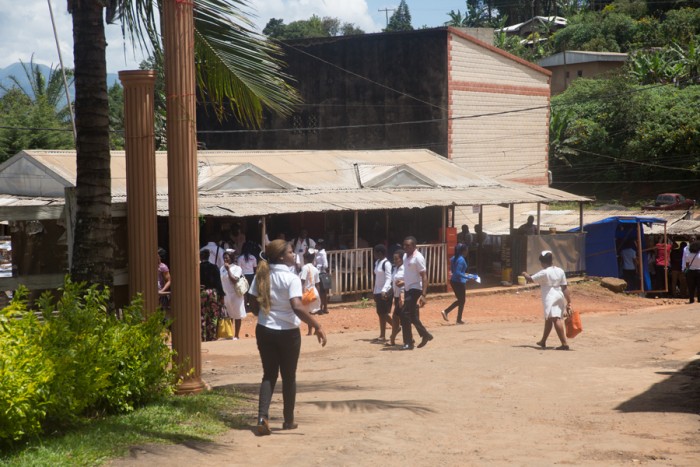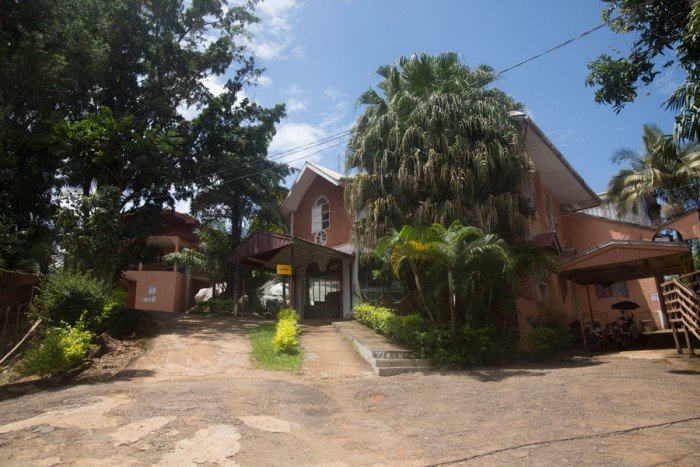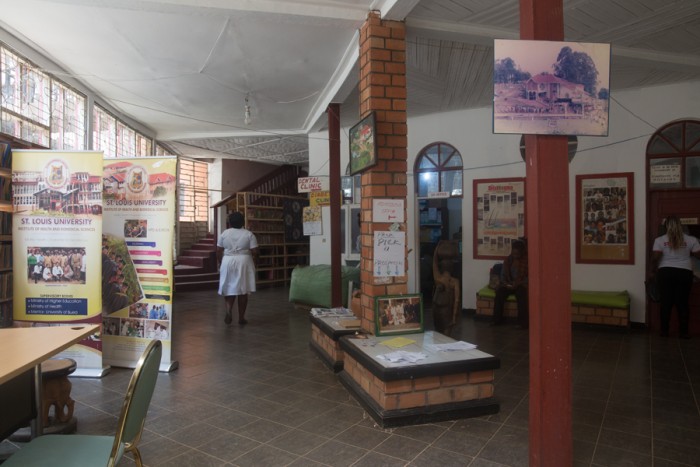 1 PM: At this time, I was giving a workshop to over 100 health students.  The lecture hall looks no different from the lecture halls we see around the world.  It can often be huge.  Note that the student environment is similar to what we see in the US – we can find students texting during class.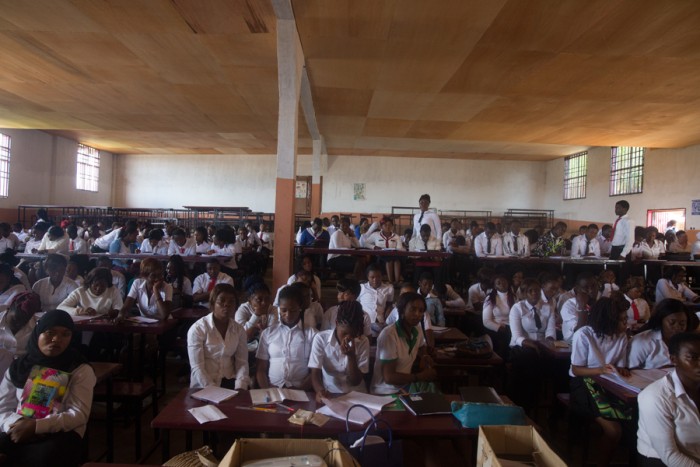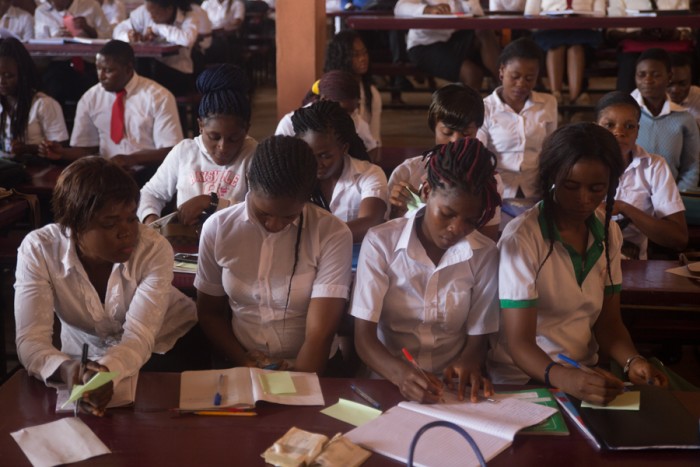 2 PM: No matter what time of the day it is, there is always traffic in Bamenda.  When riding in a taxi, one can sit in the car for a long time while the taxi is moving slowly.  Riding a moto bike can take less time because it can speed past the cars.  Gas stations look no different from what we see in any other countries around the world.  Food stalls are commonly found on the sidewalks or curbs of the streets, which can make walking in the city challenging because they take up all the space that can be used for pedestrians to walk safely.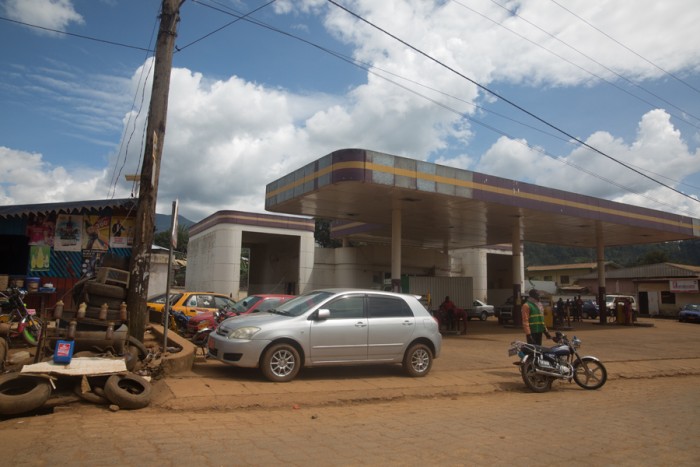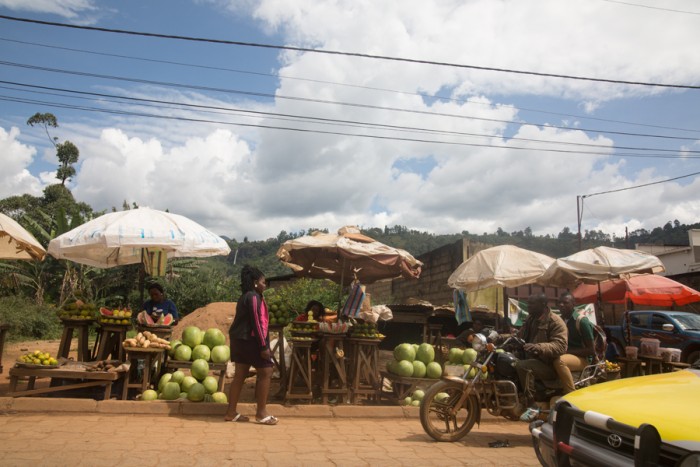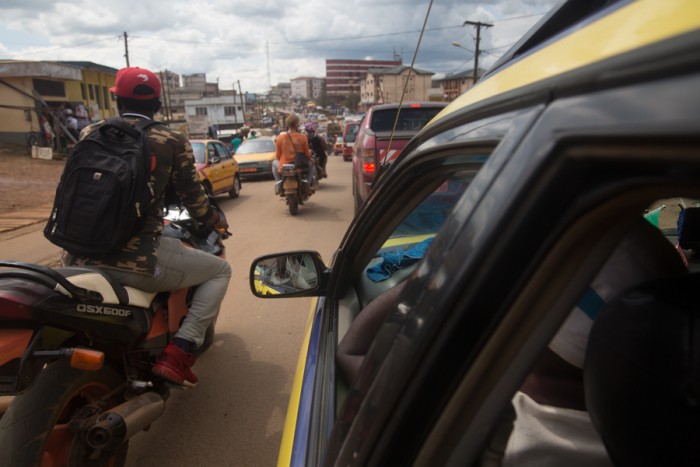 3 PM: This is Vivian, my neighbor who lives in front of me.  She owns a small shop selling many necessity items, such as eggs, flour, bread, chocolate spread, phone transfers, and milk powder.  She also sells beer and offers a seating area for people to drink and eat.  Vivian is also a caring person who has made sure I was never harassed and always greeted me with a lovely smile.  She has one adorable young son whom I play with sometimes.  He is the boy in the very first photo above.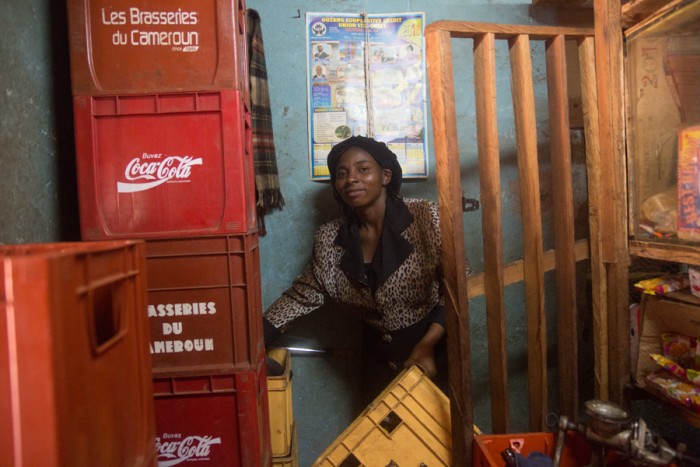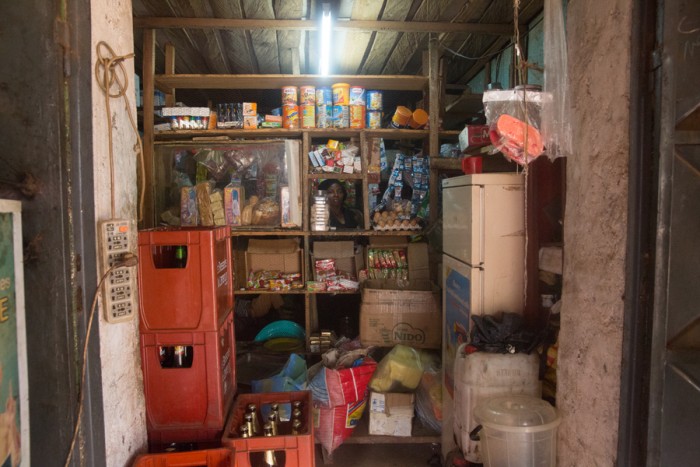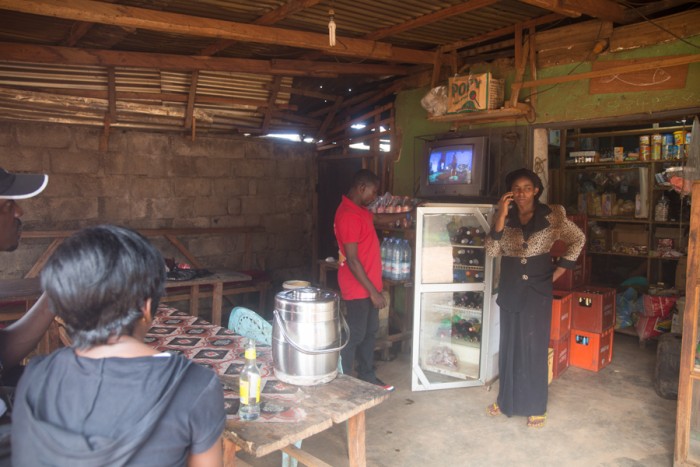 4 PM: At this time, children are returning home from school.  While street food can be found throughout the day, there are more people cooking street food at this time than at any other time of the day.  One can find a woman cooking grilled plantains to sell.  One can also find people just sitting outside and socializing with others and eating snacks.  Children can be found playing outside too. Because washing machines and dryers rarely exist in Cameroon, people wash clothes by hand, and so, we see clothes hung up everywhere in the city.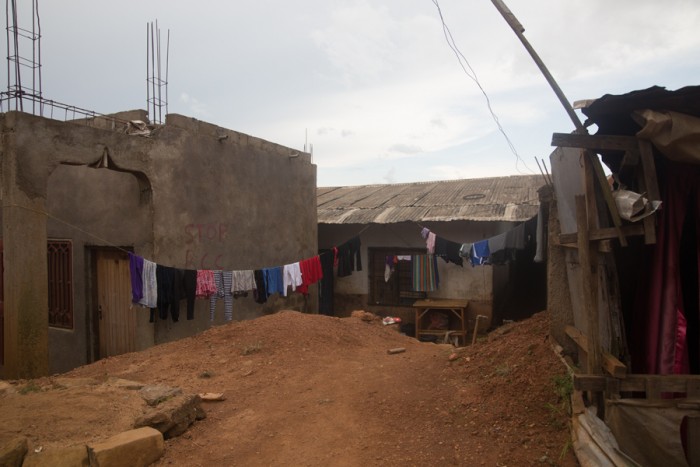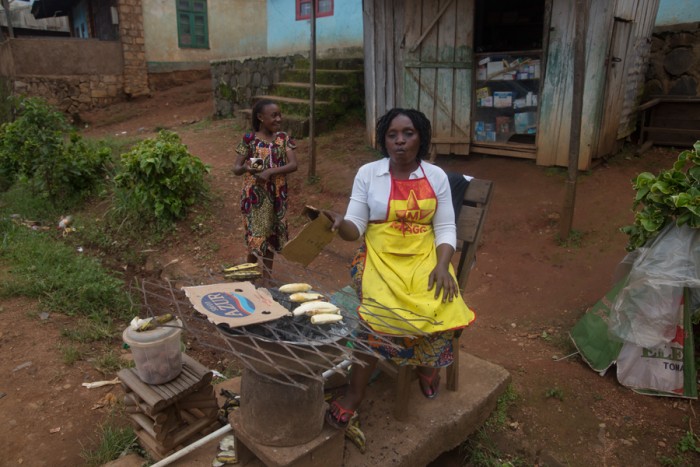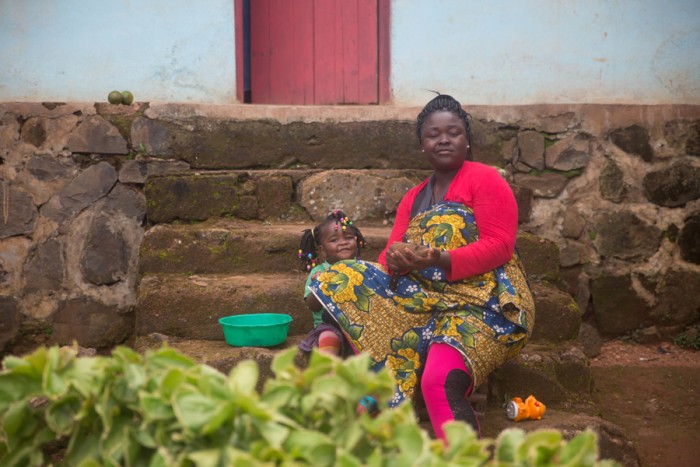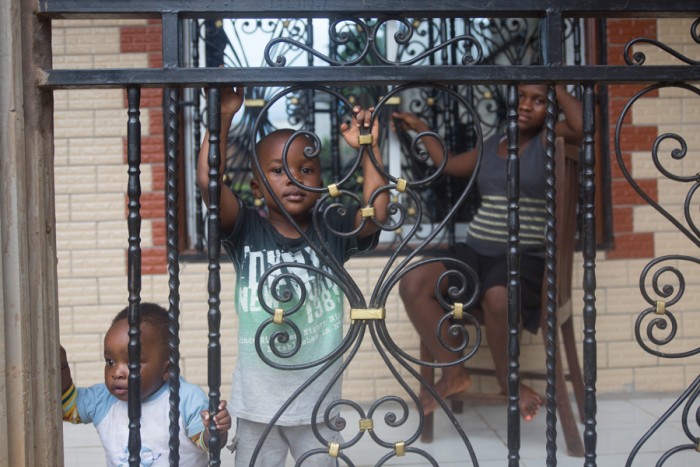 5 PM: While most people shop for food at outdoor markets, some people such as myself buy some food at Helping Hands, a deli store owned by an American expat.  Because I do not have the courage to kill animals and prepare the meat myself, I purchase boneless chicken and ground beef at Helping Hands.  They also sell a variety of cheeses and deli ham.  It is the only place in the city that has cheddar cheese and bacon.  They also sell sub sandwiches.  I go to this place so many times that people know me by my name.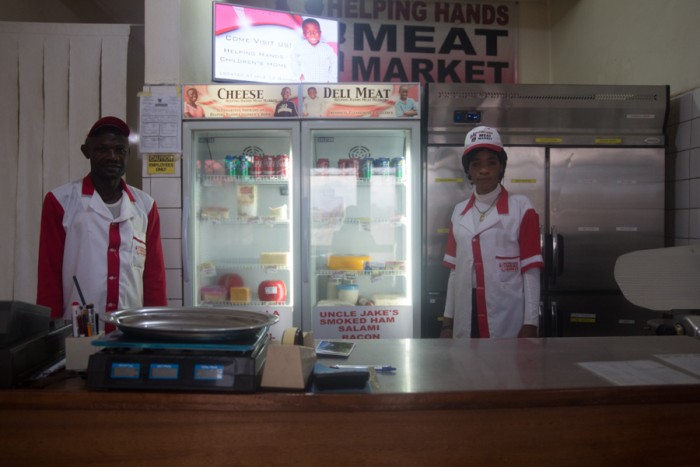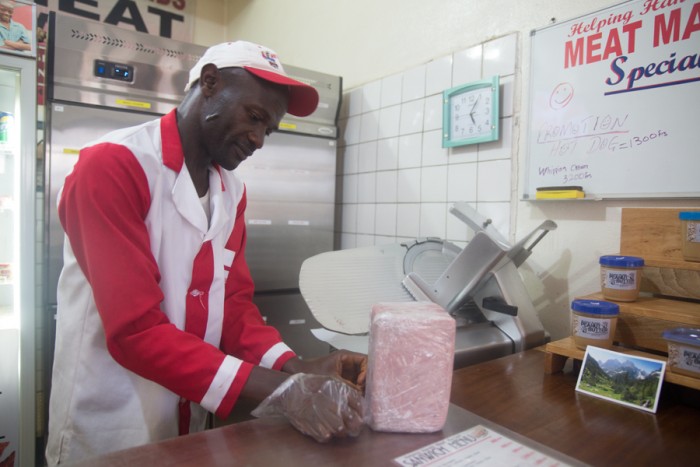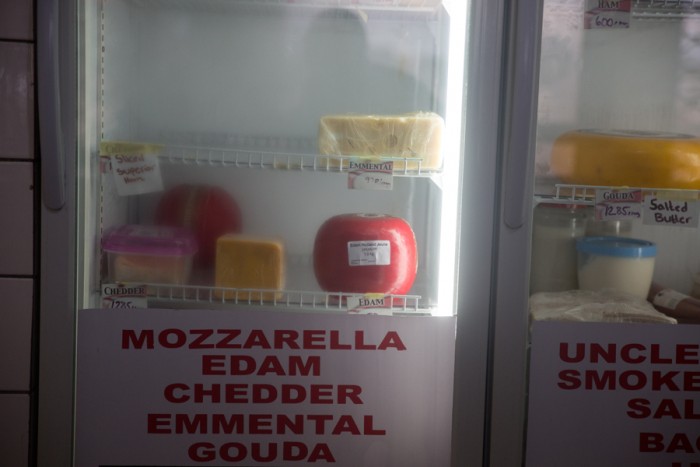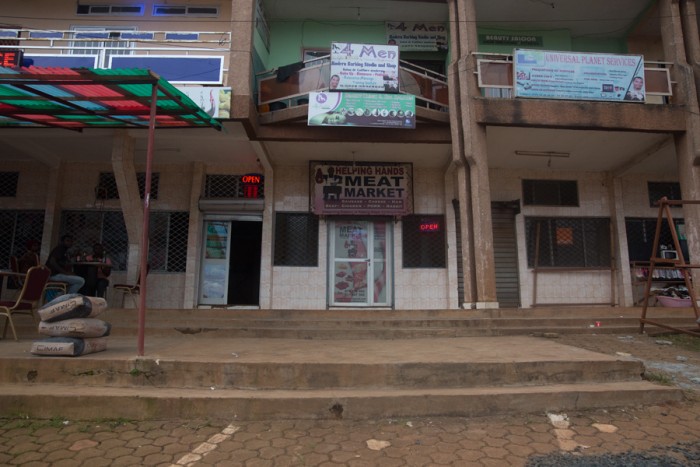 6 PM: The sun is setting by this time.  I often say that Cameroon is in the wrong time zone.  It lies below western Europe but is one hour behind western Europe.  Cameroon is in the same time zone as other west African countries.  People are preparing and eating dinner during this time.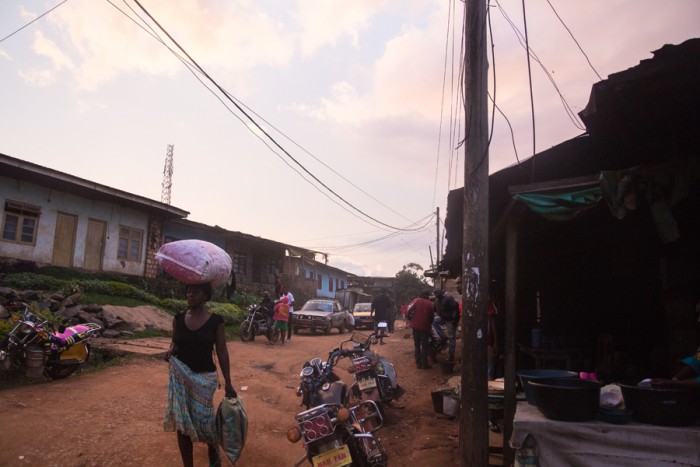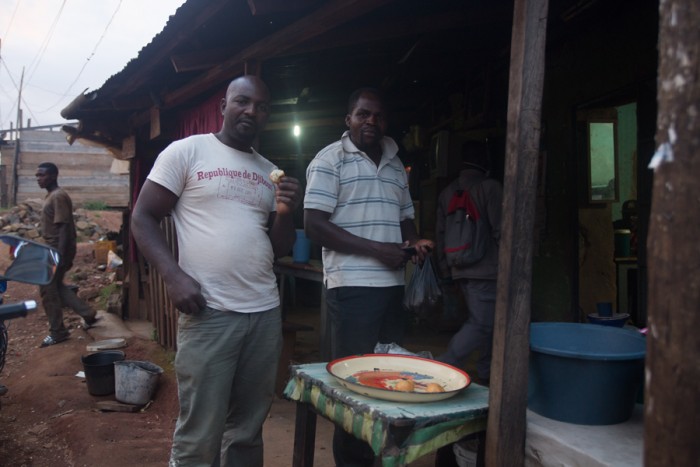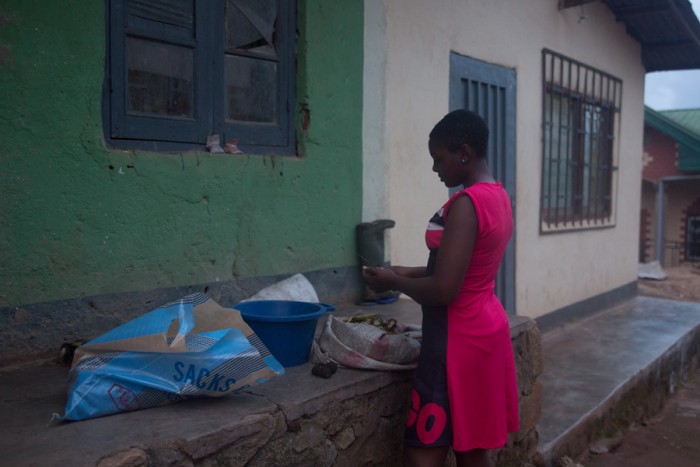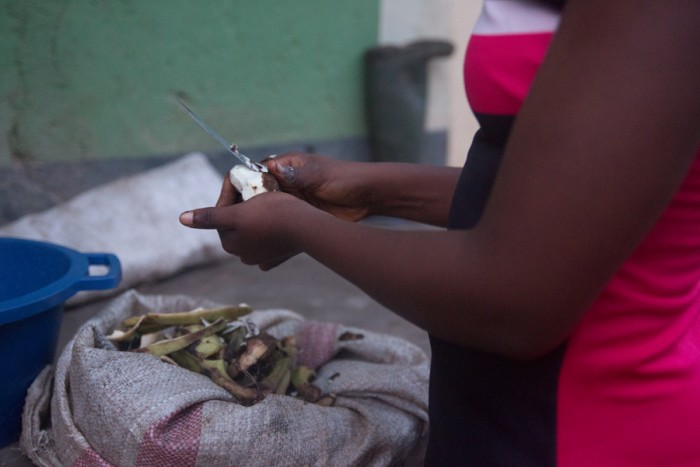 7 PM: People are at home and spending time with their families.  This my landlord's wife and her two adorable children.  Cameroonians traditionally watch TV in the evenings.