Realizing the Similarities of the Two Cultures
We, Americans and Cameroons, may live so far away and in a very different landscape. We may be living in a very different lifestyle and eat different food. But we all still share many commonalities. We are all humans who see the same sun and moon everyday.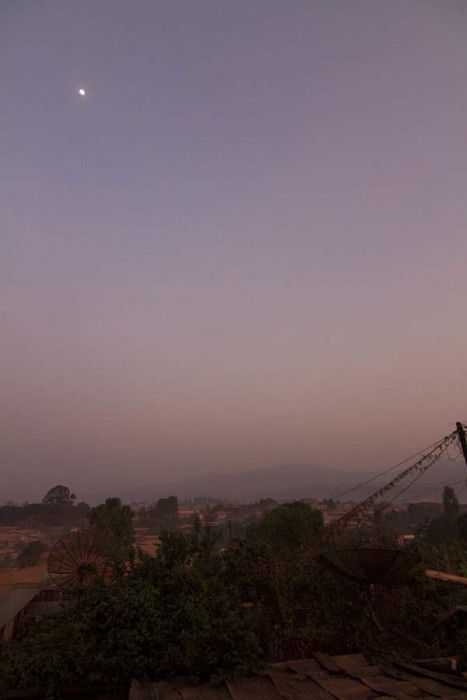 As I watched the fireworks explode in the sky when 12 o'clock at midnight hit, I became fully more aware of how much the Cameroonians have in common with the Americans. Not only both cultures watch fireworks to celebrate the New Year, but many also go to bars or restaurants to enjoy some drinks and food. Many also spend time at home with their families and friends and have a big feast.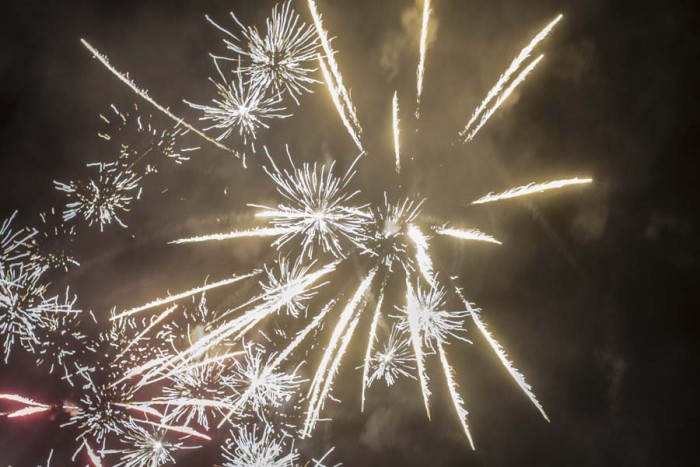 When I was at a bar with my counterpart, Ruth, waiting for the calendar to turn to 2015, I found myself having difficulties hearing Ruth speaking to me because the music was insanely loud. It was so loud that the program that could turn off the background noise on my hearing device could not work well. The volume was very likely at the point where it could destroy the hearing of people who hear normally. The experience of attending a bar, however, was no different from having attended many bars in the United States. Both Americans and Cameroonians love to listen to very loud music.
While speaking about music, Cameroonians love Michael Jackson just as much as many Americans. My host family in Mengong spent some time on a weekend watching Michael Jackson music videos. They also love watching Disney movies. When I played "Let It Go" from my iPhone, my host brother immediately recognized the song even though it was in English and sang along the song in French. I'm not going to deny that it was the most precious moment to watch. Many Cameroonians also enjoy watching Disney Channel, Nickelodeon, National Geographic and CNN as they are all accessible via satellite. My host siblings watch Disney Channel and Nickelodeon every night.
Facebook is wildly popular in Cameroon. When I visited Internet cafes a few times in Bamenda, I encountered many people surfing on Facebook. I'm also friends with a few Cameroonians on Facebook, and they are just as active users as many of us in America. Encarta, an encyclopedia software that many Americans and I used for school when we were children, exists in the country. I encountered my host brother in Mengong using it frequently with his friends to research.
Like the New Year celebration, Cameroonians celebrate Christmas very similarly to the Americans – Family and friends get together for a big feast and exchange gifts. They also have a Christmas tree adorned with ornaments and lights in their home. This is the same case with birthdays too. When my host family in Mengong showed me pictures of their life, I saw images of children celebrating birthdays. They had cakes. I asked them if they get presents like we do in the US, and they said, "Yes." They sing happy birthday just like us, Americans.
I am sure that I will continue to uncover many more similarities between the two cultures as time goes by.