The importance of social media in the world of hearing loss
Before I go into details about the power of social media to create an impact, I want to share some statistics.
About 1 billion people in the world live with disabilities.  That's about 14 percent of the world's population.  Of those 1 billion people, 275 million have hearing loss.  We're talking about any form of hearing loss.  Then, about 5 million have profound deafness.  People who have profound deafness receive no benefits from hearing aids and cannot understand speech.  Those people would most likely be candidates for cochlear implants.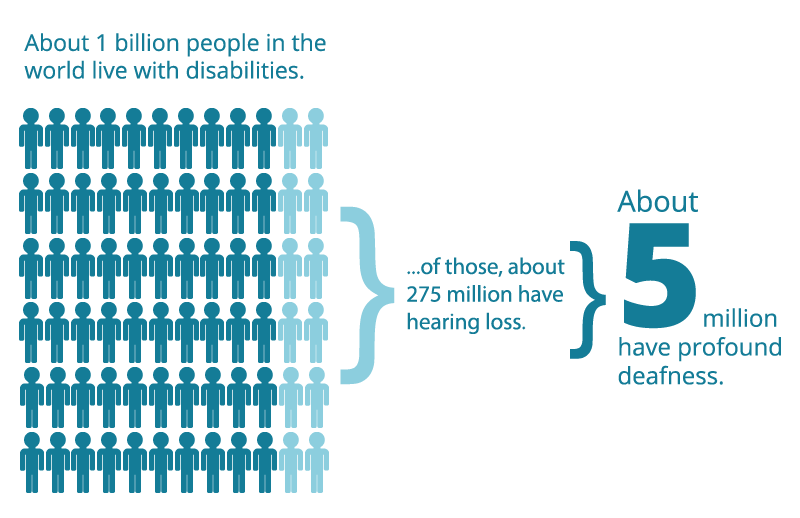 Now, here's the big statistics you need to hear: Only 5 percent of all people who are qualified for cochlear implants are hearing with the technology today.  This statistics is not just a representative of the whole world.  It is the statistics for the US, a country that is so well developed.   Not to mention, cochlear implants have been around for more than 30 years.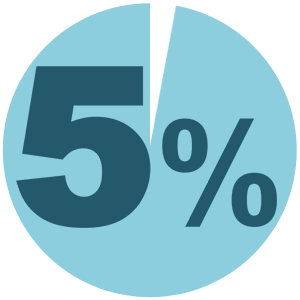 Why this statistics?  Is it because of lack of knowledge?  Perhaps.  Go outside on the streets and ask strangers, "Have you heard of cochlear implants?"  You may be surprised by their response.  There is a YouTube video showing someone visiting downtown Denver, where one of the leading cochlear implant manufacturer office is located, and asking strangers, "Do you know what a cochlear implant is?"
This is where social media plays an important role. Twitter has half a billion users.  YouTube has 800 million users.  1 billion people in the world are on Facebook.  This means that we have the potential to spread the awareness to about 1 billion people.  It is truly possible.  The famous YouTube video, Gangnam Style reached over 1 billion views last year.
The famous video of an 8-month old baby hearing for the first time with a cochlear implant garnered more than 3 million views.  Another famous video of a two-year old cochlear implant recipient, Cooper, hearing for the first time, gained more than 1 million views.  Of course, it's nothing compared to the Gangnam Style, but it's still a fantastic number.  That means a huge number people learned about cochlear implants.  Keep in mind that only about 250,000 people around the world are hearing with cochlear implants today.
The top 20 cochlear implant activation videos have received more than 100,000 views each.  Some have surpassed the million view mark.  Together, they have 14 million views total.
On Facebook, on Cochlear's Facebook page, and my Cochlear Implant Online Facebook page, two Facebook pages that I manage, we present a wide variety of posts with images and messages such as "Cochlear Implant is the best invention!" The purpose of these image posts is to spread the awareness.  When we post them, we encourage you to share them and ask your friends to share them too.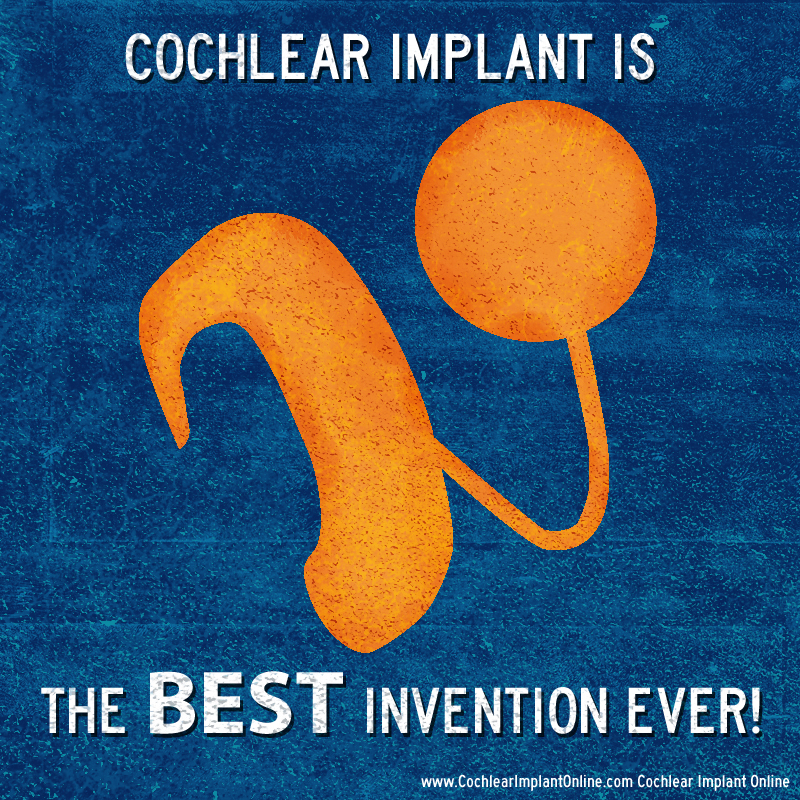 The photo, "Cochlear Implant is the best invention" has been shared by more than 450 Facebook users and viewed by more than 6,500 Facebook users.  This is one of Cochlear Implant Online's highest number of shares and views since Cochlear Implant Onilne has been on Facebook.  Let's try to make the number higher!
When your friends share the image or a YouTube video of a cochlear implant activation, and their friends click 'like' or share the image too, their friends will see it on their newsfeed.
As a result, you are spreading your message exponentially to a number of people!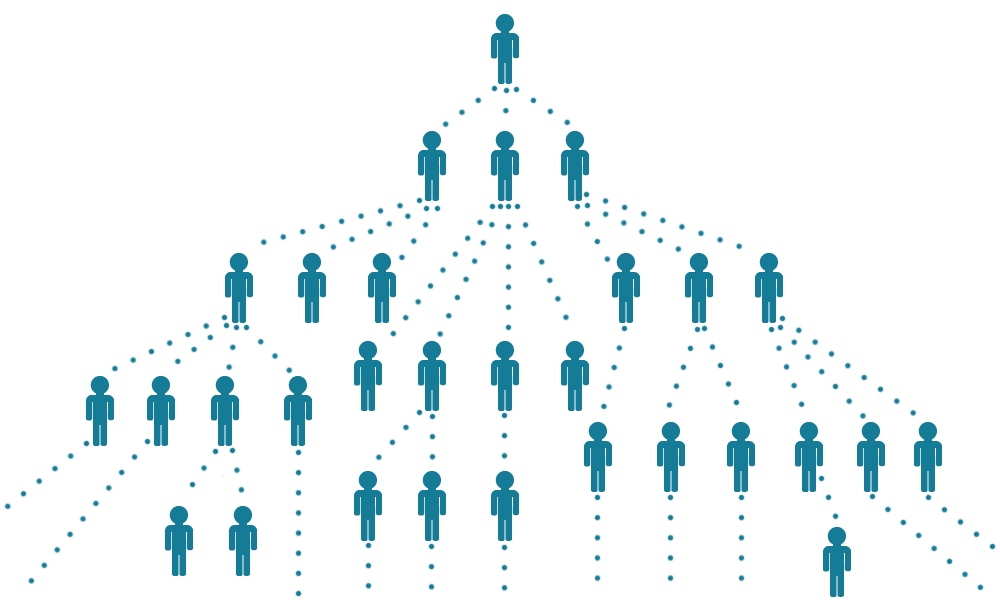 This is the same case for Twitter.  When you tweet a message such as, "Cochlear Implant is the best invention ever!" on Twitter, your followers will see it.  When your followers retweet, their followers will see the message too.
Let's reach as many people as we can.  About 4 million 700 thousand people with profound deafness do not know about cochlear implants today.  You may never know that you might meet someone online who needs the technology because he or she is suffering from isolation, relationship problems, or mastering in school but didn't know the technology existed today.  You could profoundly impact someone's life.