HIV Prevention Workshop for the Deaf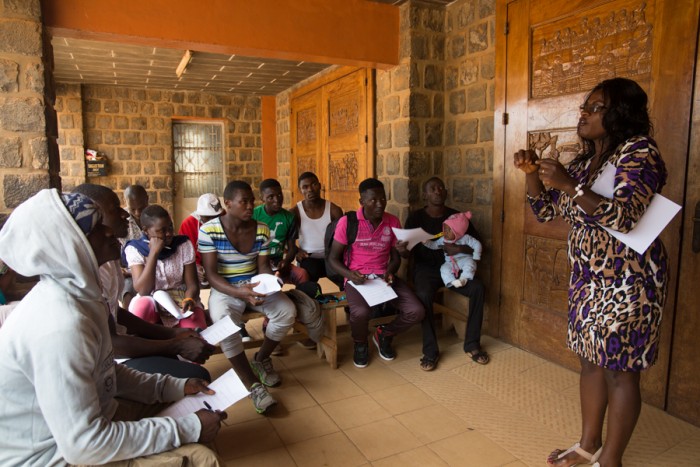 Regina Awafe, a sign language interpreter and superstar advocate for the deaf who runs an organization called Agnes Association for the Empowerment of the Deaf and Vulnerable Persons, brought 31 young deaf adults together at a church to attend the HIV Prevention workshop. It was the largest HIV Prevention workshop I have hosted so far. All participants communicate in sign language. Regina interpreted my presentation while I spoke. It was an incredibly interactive workshop because the participants were very engaged and asked very interesting questions such as "How can parents still have a child if one of them is HIV positive?" "If a woman had sex with more than one man and became pregnant, how can she find out who is the father of the baby?" "There is a woman who I like but she is HIV+. Can I still be in a relationship with her?"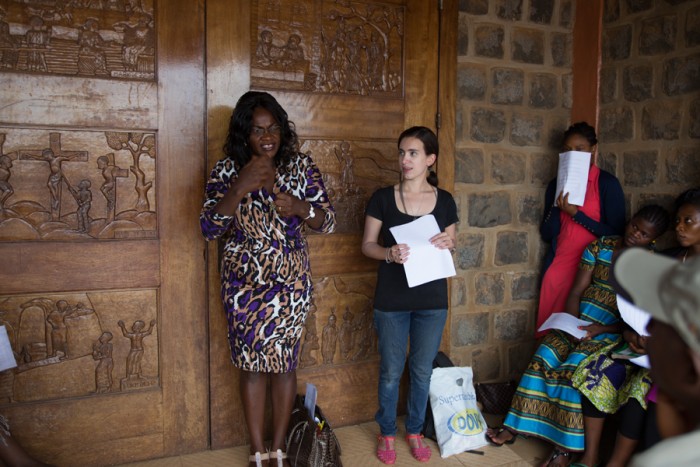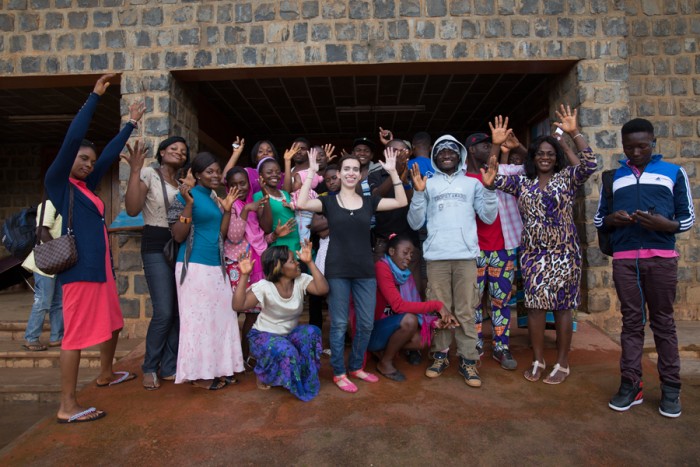 Most participants were not literate due to having no ability to hear which resulted in no exposure to language until they learned sign language. For those who were born deaf or became deaf as a small child, many did not learn sign language until they were between five and eight years old. For those who became deaf later in life, many have had to drop out of school due to inability to hear. As a result, they faced severe language delay and low competency in language. Therefore, administering the pre- and post-tests were incredibly difficult because most could not read. Regina did her best to help them translate the words to sign language but the results still show that most could not grasp the language on the tests. I cannot provide the results because it does not give a real picture of their knowledge. The most important thing is that they were truly attentive and interested by asking several questions.
Traveling to Bafut to teach HIV Prevention and Sexual Reproductive Health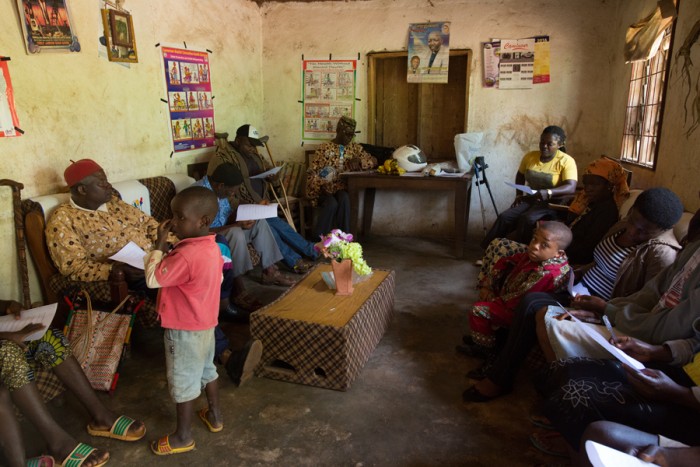 When Ruth and I traveled to Bafut, a village near Bamenda, as mentioned in the previous blog post, we also presented HIV Prevention to the disability group. Eleven participants were in attendance. The pre-test results demonstrated that everyone except for one has been educated on HIV as six participants answered all questions correctly and others answered one or a few questions incorrectly. One participant scored 33% on the pre-test but then scored 100% on the post-test. On the post-test, everyone except for one scored 100%. One scored 89%, which means that the participant answered only one question incorrectly.