Communicating with Men about Women's Rights
I have never felt so passionate and emotional about women issues until coming Cameroon.  When growing up, I was always aware of women issues as my grandmother often spoke in depth with me about it, but I have never felt so emotionally charged and angry to the point my blood has boiled.   There has been numerous occasions when I have become so angry with men because of their point of view of women.  Last Sunday, I experienced one of many examples of gender inequality issues.  I presented Sexual Reproductive Health to a blind group.  All nine participants except for one were men.  The Sexual Reproductive Health workshop has three components, family planning, contraception options and sexual consent.  During the sexual consent part, I had a fiery discussion about women rights and sex with them.  I was amazed by men's point of views, many who voiced that they are entitled and within their rights to be more powerful than women.
"The only time woman can say 'no' is when she is sick," said one man.
"We're very Christian and we believe that it's impolite for women to say 'no' to sex," said another man.
"When women kiss, it means that they're saying "yes" to sex," said another man.
"You have this perspective because you're a woman," said a different man.
When the man said my opinion is the way it is because I am a woman, I responded to him, "How would you feel if a woman pushed you to the ground and forced sex on you?"
There was a pause.
Then one of the man said, "With men, you can tell when we want to have sex by the erection of the penis.  The problem with women is that we can't tell if they want sex or not."
I said to them, "When the woman is silent or says no, it's a no."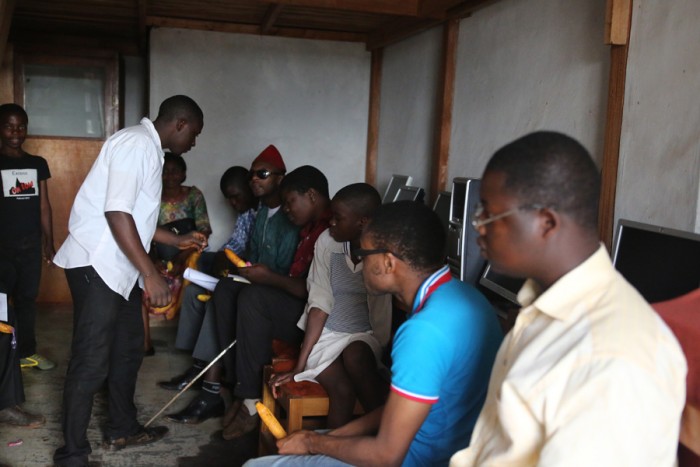 I was disappointed with the pre- and post-test results.  This group generally did well on the pre- and post-tests at the malaria and HIV prevention workshops.  They did poorly on the pre-test and made no gains on the post-test.  What was interesting is that one of the questions was, "Men are responsible for helping women avoid pregnancy" and the participants have to circle "I agree" or "I disagree."  Three male circled "I disagree" on both the pre- and post-test.  All the rest circled "I agree" on both pre- and post-test.  This means that the the workshop did not help the three men better understand that they need to be women's best partners and take on the role of helping women avoid pregnancy.