Third World Problems in the US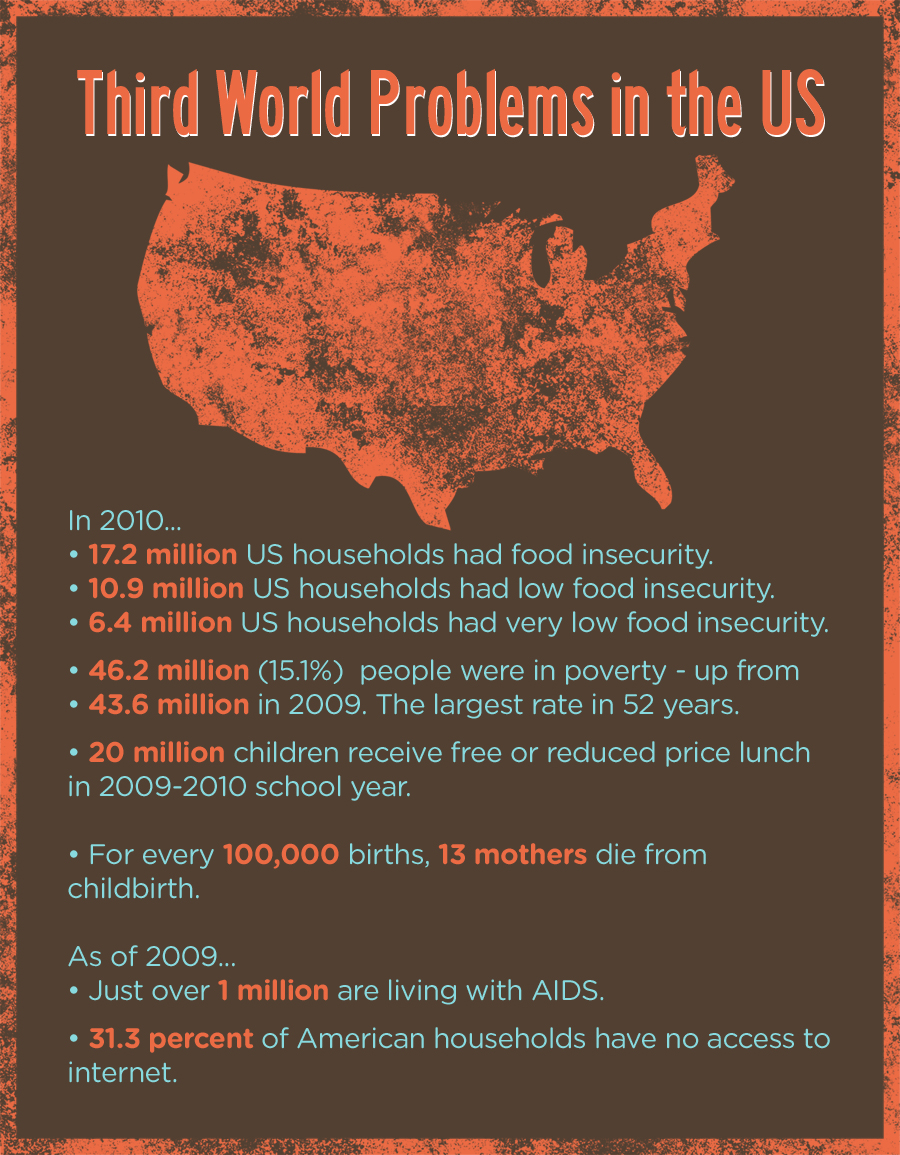 How can you help solve the issues?
Locate a Food Bank and donate food.
Join Habitat for Humanity and help build homes for the poor.
Educate yourself on preventing AIDS and raise funds for research.
Offer free tutoring for homeless children.
Offer free tutoring for struggling high school students by calling your local public high school's counselor office and let them know you're available!