The Power of a Direct Link Between Buyers and Sellers: Part 2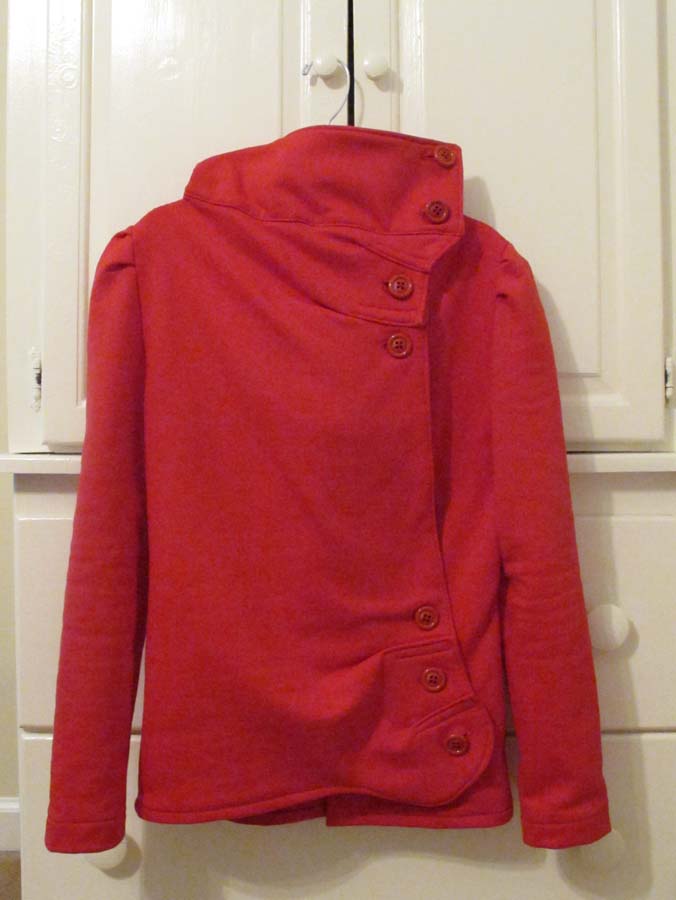 Last Friday, a package from Vancouver, Canada, arrived at my doorstep.  It was a custom-made jacket that I ordered from a shop on Etsy a month ago.  Holding the beautiful jacket in the color I personally chose, red, made me feel connected not only to the jacket itself but the woman behind the item.  The maker of the jacket works in a little studio that she put together to give herself an ideal and comfortable working condition while making the products.   Seeing the photo of her studio and reading about her life on her blog made me feel really connected to the jacket because I knew the producer of the jacket, who is also a seller, designer, and is leading a fulfilling life.  In contrast, I will never know about the life behind many other objects I buy.
In the latest issue of Air Tran magazine, there was an article about Etsy, and one quote was a spot-on because it explained my sentiments about purchasing items on Etsy:
"Of course, it doesn't hurt that Etsy items come complete with warm, fuzzy feelings. They aren't made in factories, they're often one-of-a-kind and, more than likely, buyers will learn something about the seller when they purchase them. Maybe they'll receive a handwritten thank-you note with their merchandise, or perhaps it will be wrapped in its maker's favorite color of tissue paper. By taking away the middleman, Etsy has made its shopping experience a decidedly personal one, harkening back to a time when candle makers sold their waxy creations directly to consumers and tailors watched happily while gentlemen tried on bespoke suits."
While wearing this stunning red jacket, if people ask me where I got it, I will have a story to tell – the story is not only about purchasing the jacket, but also about the person behind the jacket.