Honeymoon Part 5: Valparaiso and Santiago
After ten wonderful days in Patagonia, Alex and I flew north to Santiago and first went to Valparaiso, the third largest city in Chile, to experience Chilean culture and spent two days exploring the city. Valparaiso, the third largest city in Chile, is known for its colorful clifftop homes with many murals on buildings. It is quite an exotic coastal town with a big vibrant art community. If one is looking to purchase contemporary colorful art, Valparaiso is the place to be as there are limitless number of galleries
After having hiked in Patagonia, I have been feeling like I lost stamina as I walked up steep hills and many stairs that is all throughout Valparaiso. Alex and I took a couple fun funicular rides up and down the mountain to take a break from walking and to experience the unique public transportation of the town.
While visiting many art galleries, we also visited the old home and gardens of Pablo Neruda and Palacio Baburriza, a museum filled with stunning art. We also tasted Reinata fish, local to the coastal city and also peco sour, an alcoholic drink local to Chile.
In a Valparaiso-ian fashion, we stayed in a lovely Airbnb that was also an art gallery. All paintings on the walls throughout the apartment were for sale. We also had two chef come to our place one evening and cook a lovely homemade three course Chilean meal along with a homemade raspberry smoothie. They made us Reinata fish, local to the coastal city, cheese oyster stew and honeydew with cherries. The fish was very fresh and rich.
After spending time in Valparaiso, Alex and I then spent our last two days of honeymoon visiting Santiago. When the plane was landing in Santiago and as I was looking out the window and seeing Andes mountains, memories of my trip to Peru ten years ago came back. Santiago is a big city surrounded by massive mountains. It's a modern city with some old colonial buildings. We visited Pre-Colombian Art Museum and National Historic Museum. We also visited Castillo Hidalgo where got a stunning view of the city.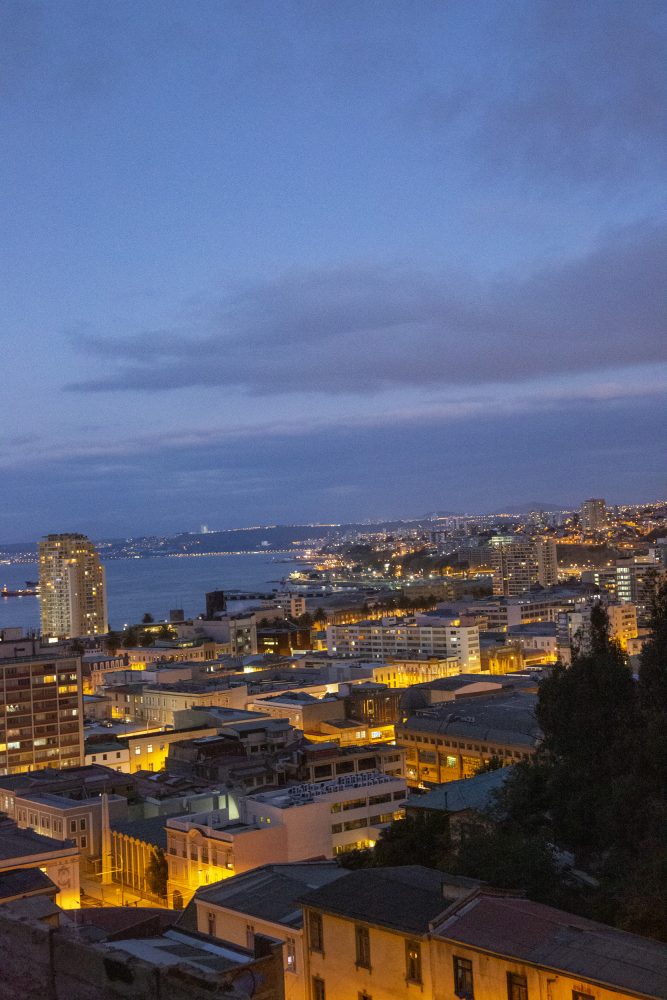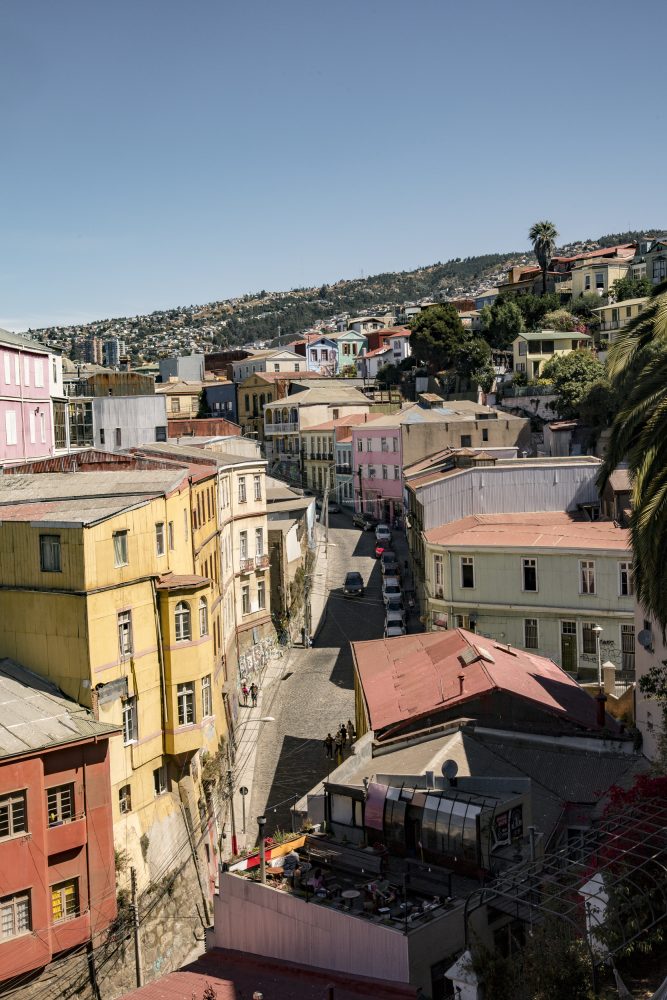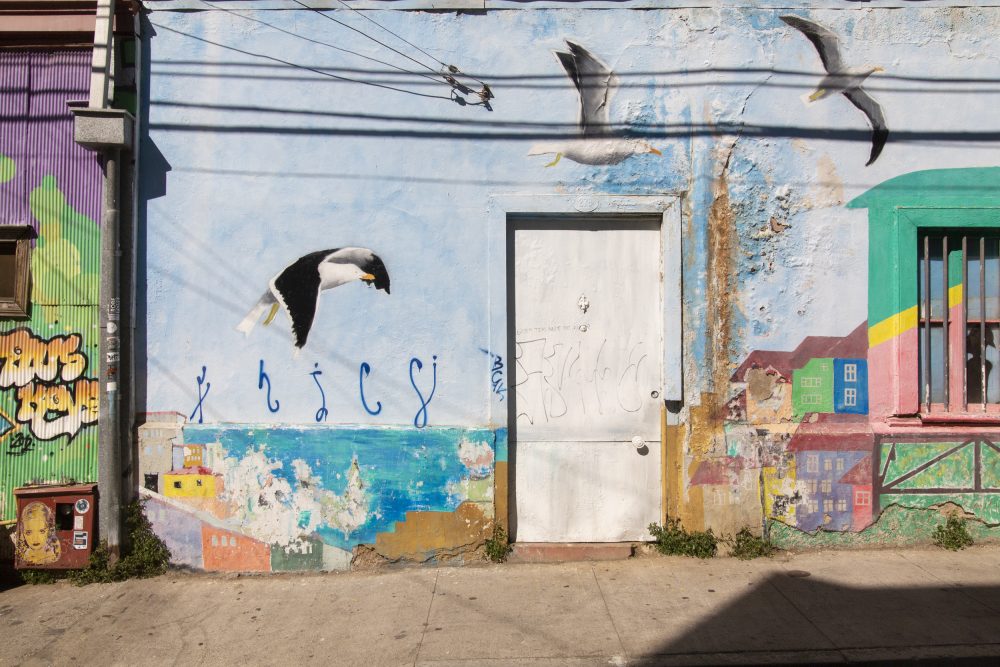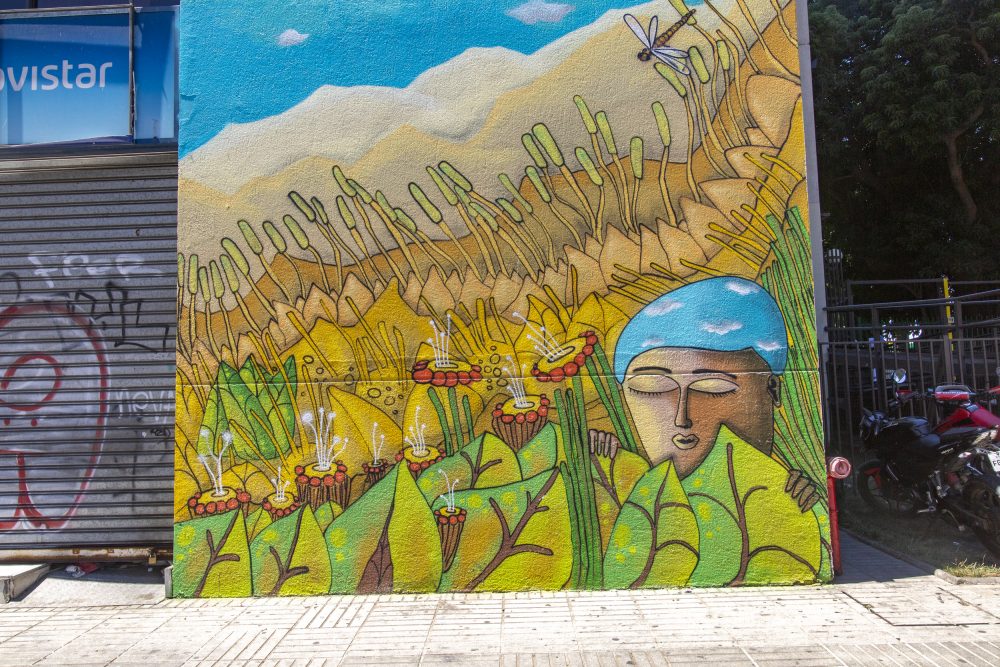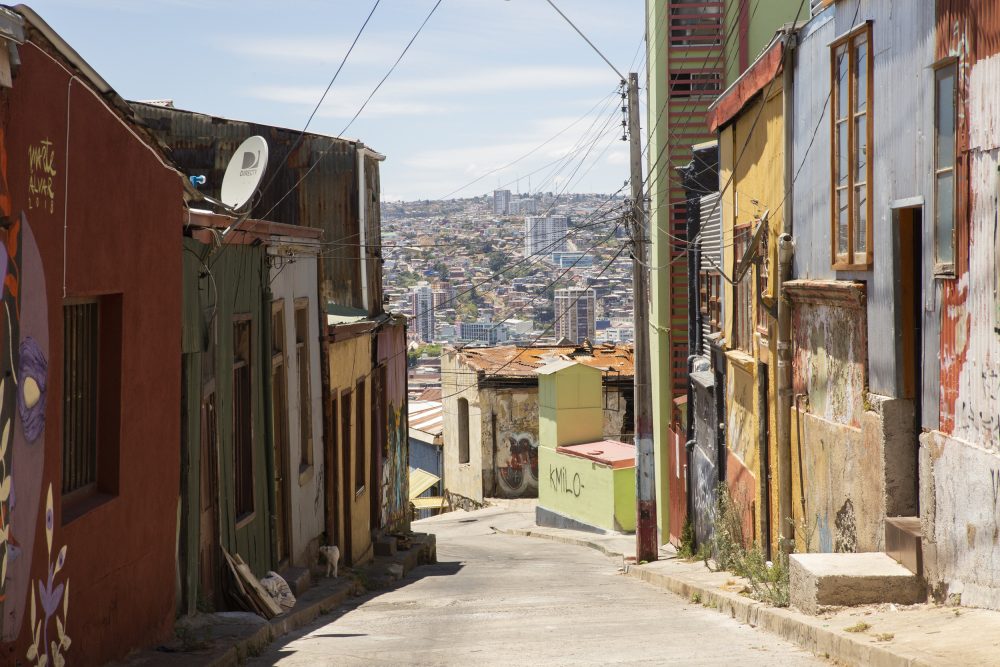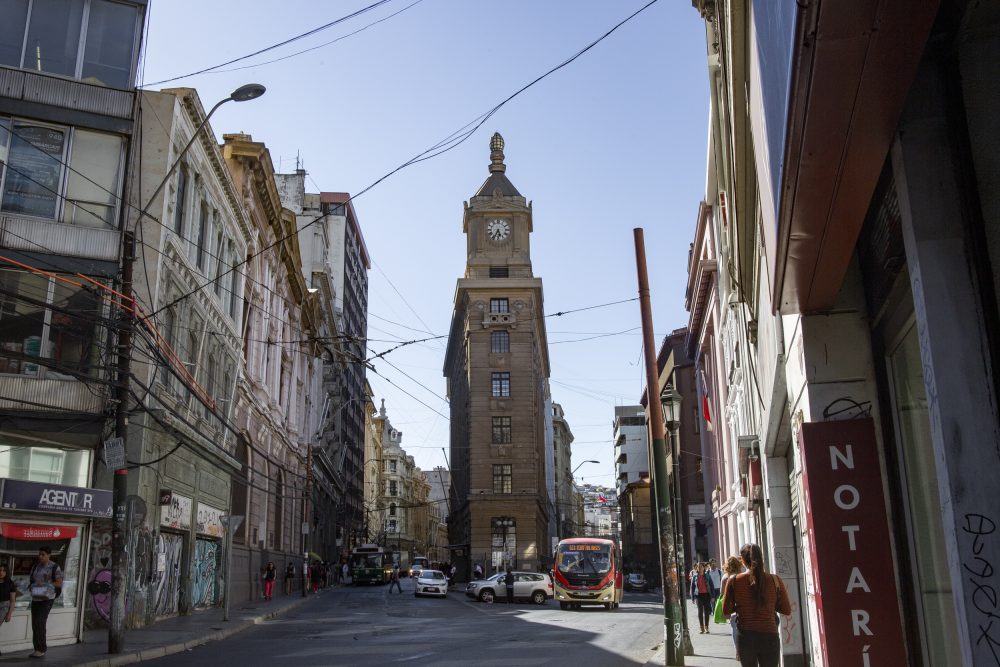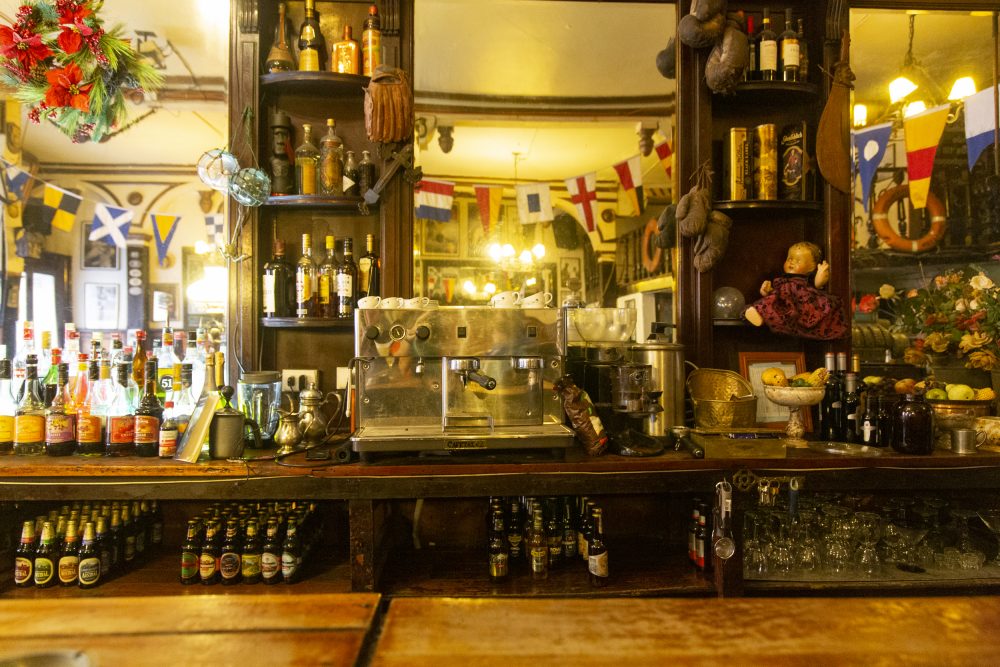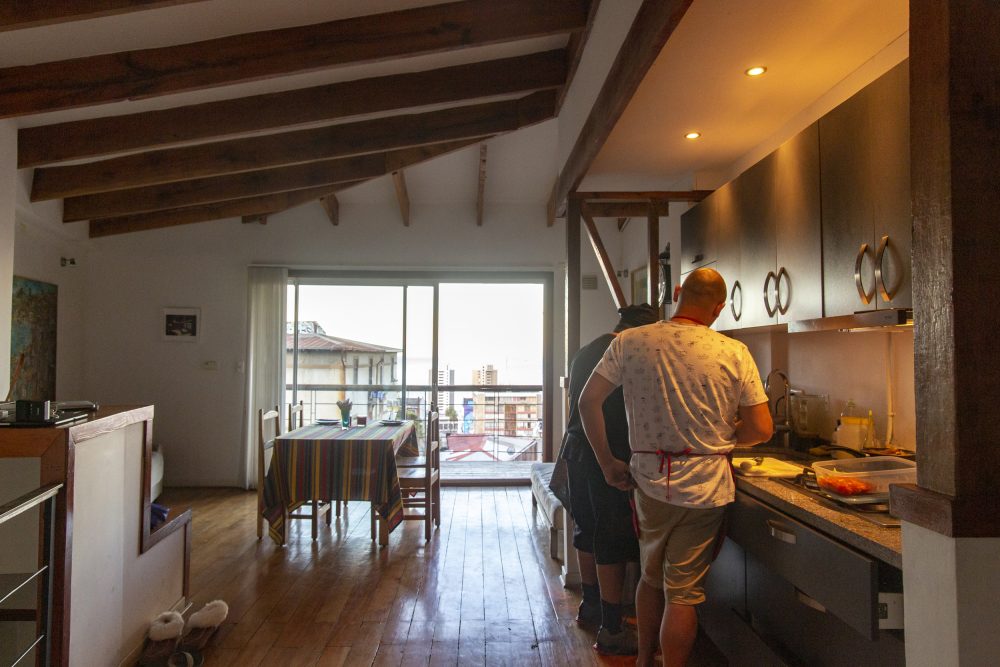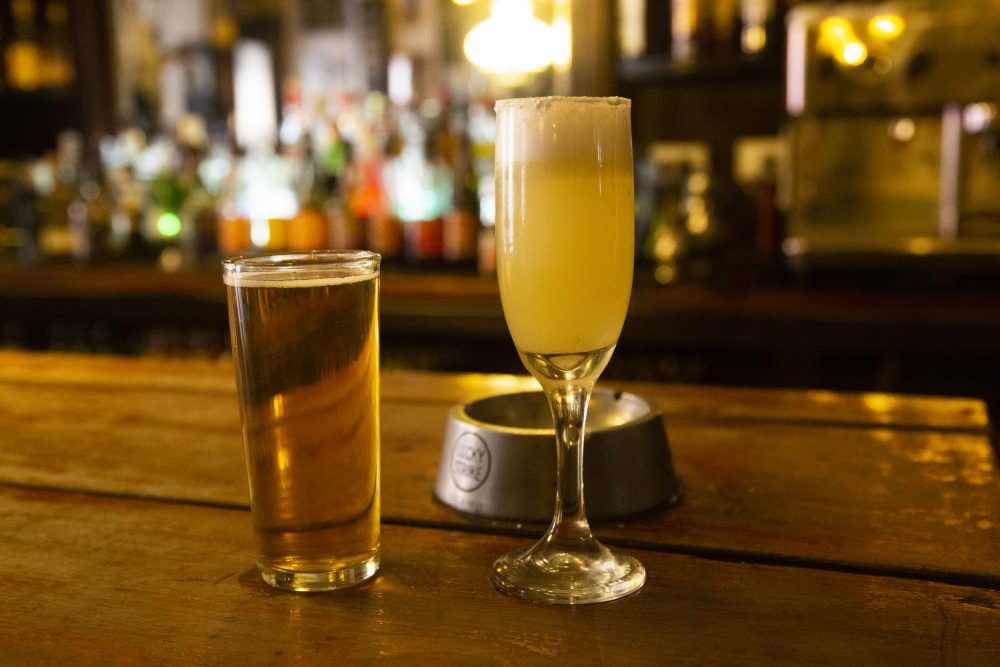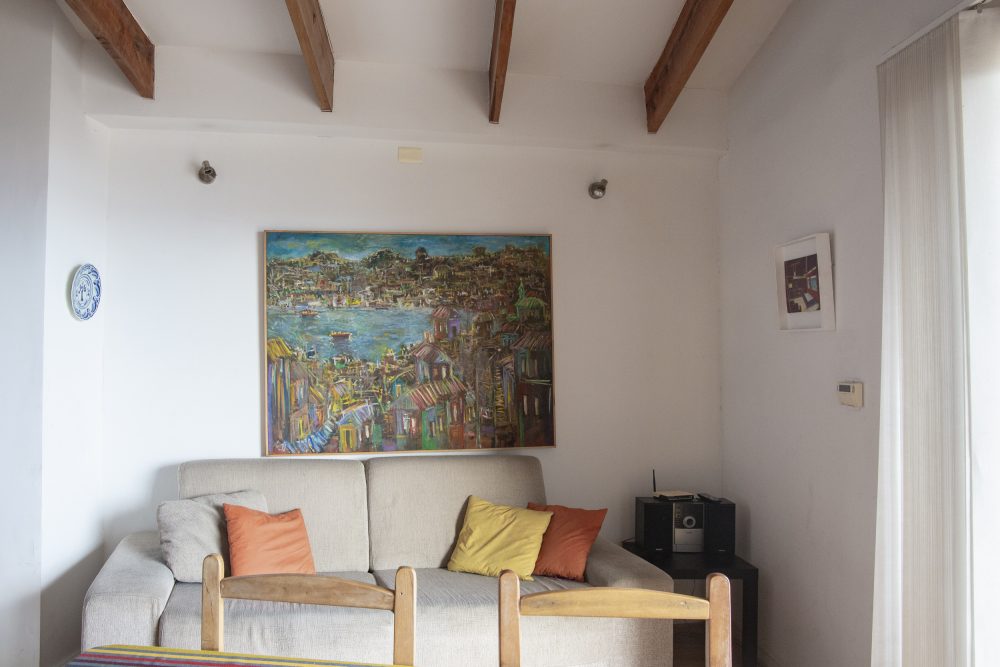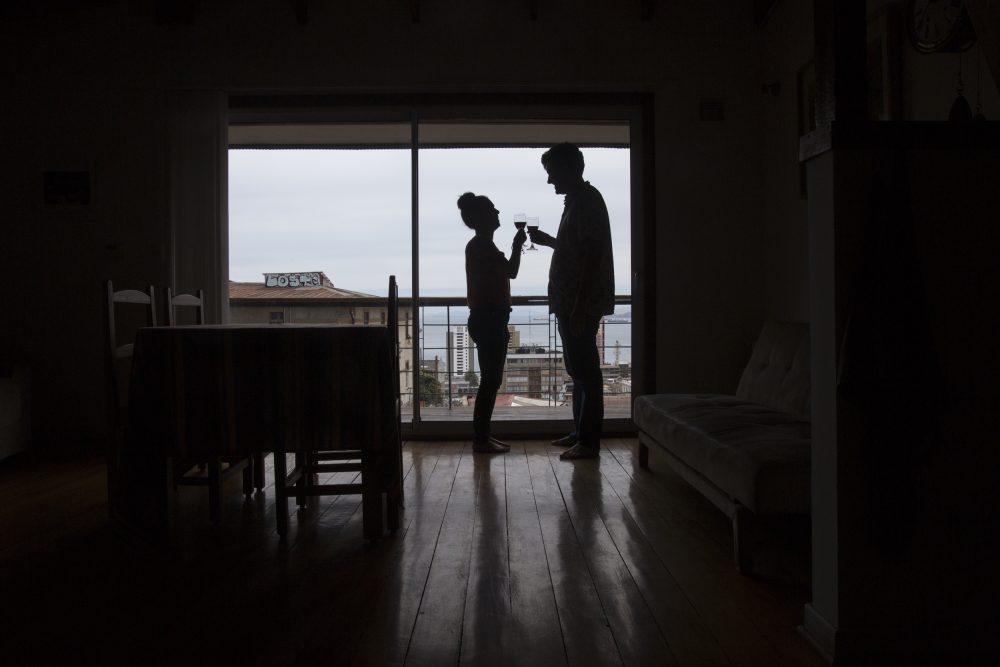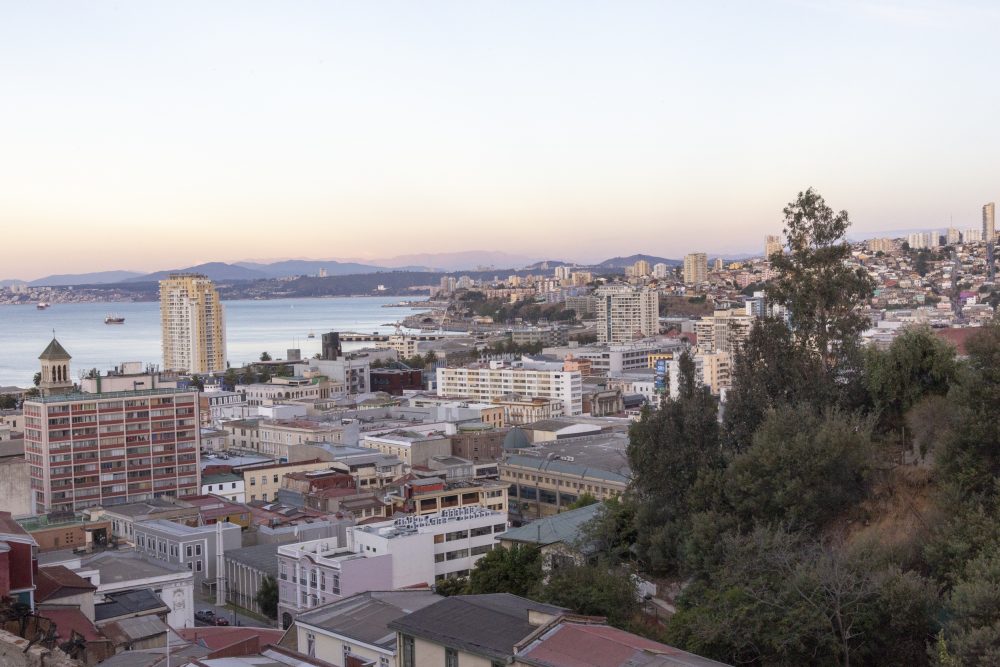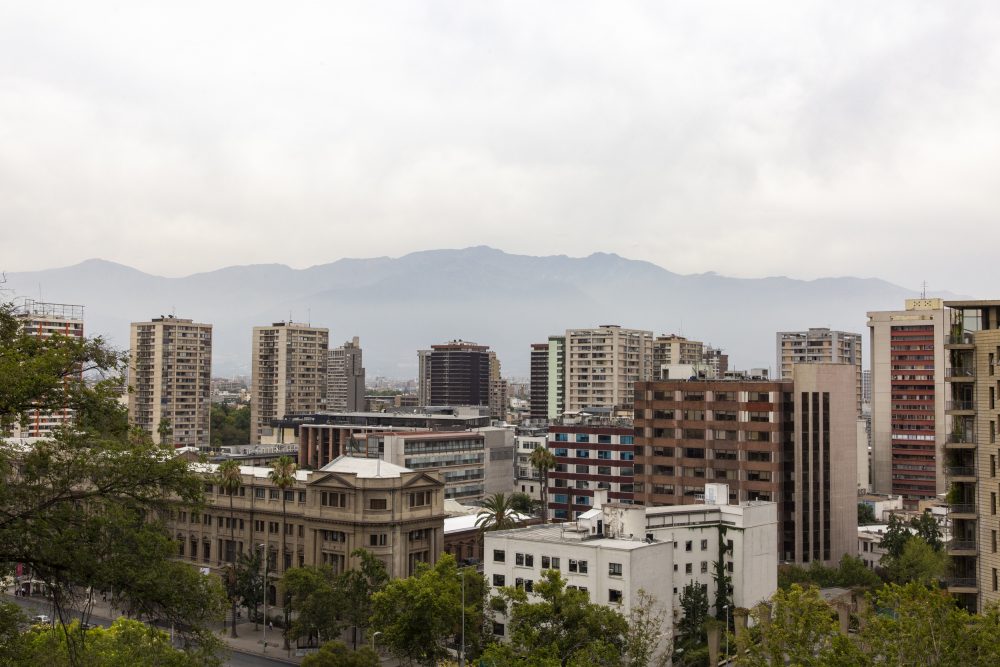 Where to Stay
Airbnb || Valparaiso || A lovely apartment with an art gallery and a stunning view of the city with the ocean.
DoubleTree by Hilton Santiago || A chic hotel in downtown Santiago with a nice bar serving peco sour. Receptionist serves delicious chocolate chip cookies.
Where to Eat
J. Cruz || Taste a speciality of Chile, chorillanas, french fries with ground beef and eggs in Valparasio.
Bar la Playa || Taste a traditional Chilean cocktail drink, Peco Sour, in a lovely early 1900's atmosphere in downtown Valparasio.
Pinipilinpausha || Enjoy Spanish style seafood in an outdoor patio in downtown Santiago.
Uncle Fletch || Savor delicious burgers and beers in a cozy neighborhood of Santiago, Bellavista.