Honeymoon Part 4: Chilean Patagonia
After spending lovely time on the Argentine side of Patagonia, Alex and I crossed over to Chile to the other side of the Andes mountains and spent a few days at Torres del Paine National Park.
Over the course of three days, we walked over 30,000 steps and 10 miles to see the natural wonders of Torres del Paine National Park. We not only saw mountains but also waterfalls, a rainbow, and turquoise lakes. We also came across Quanaco, an animal that is part of the same family as llamas. I wish my regular exercise at home could be all about hiking on mountains where I can see beautiful views instead of working out in the gym on a machine.
Patagonia also showed us what it truly means to live with all four seasons. One day, we experienced cloudy weather during the first 15 minutes of the hike and then windy hail like rain which felt like several shots hitting my face for about 20 minutes and then some sun suddenly appeared once we reached the stunning viewpoint where we saw Cernos, the horns.
Alex and I stayed in an amazing all inclusive resort, Patagonia Camp, where they not only provided hiking guides but also a wonderful stay in a yurt with an unbelievable view of Torres del Paine National Park from our bed. I wish we could go to sleep in this view every night. We also had our own private Jacuzzi that allowed us to soak in the beautiful scenery of the turquoise lake.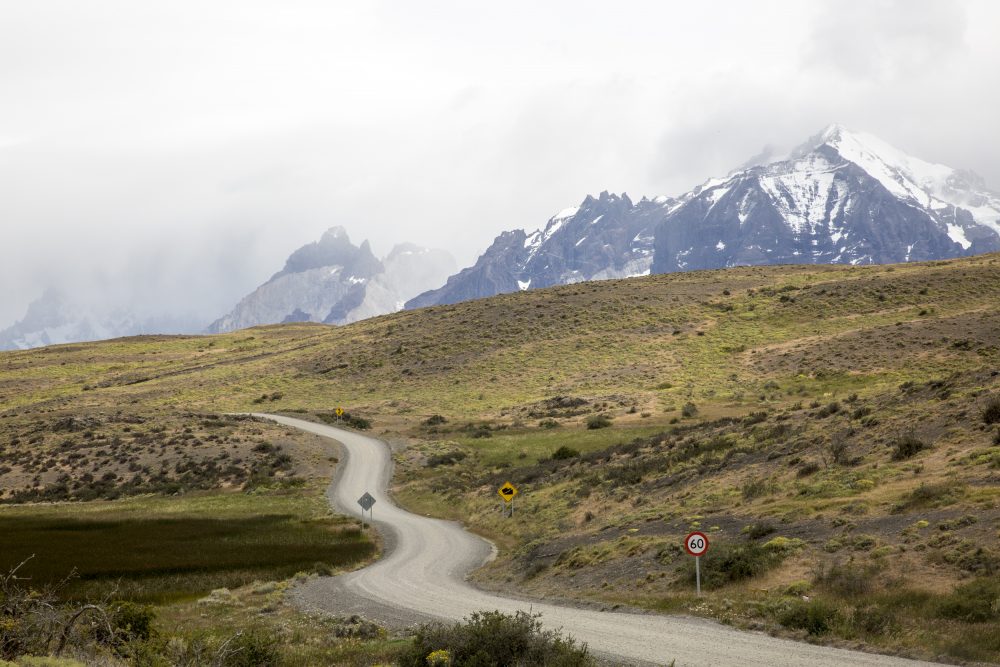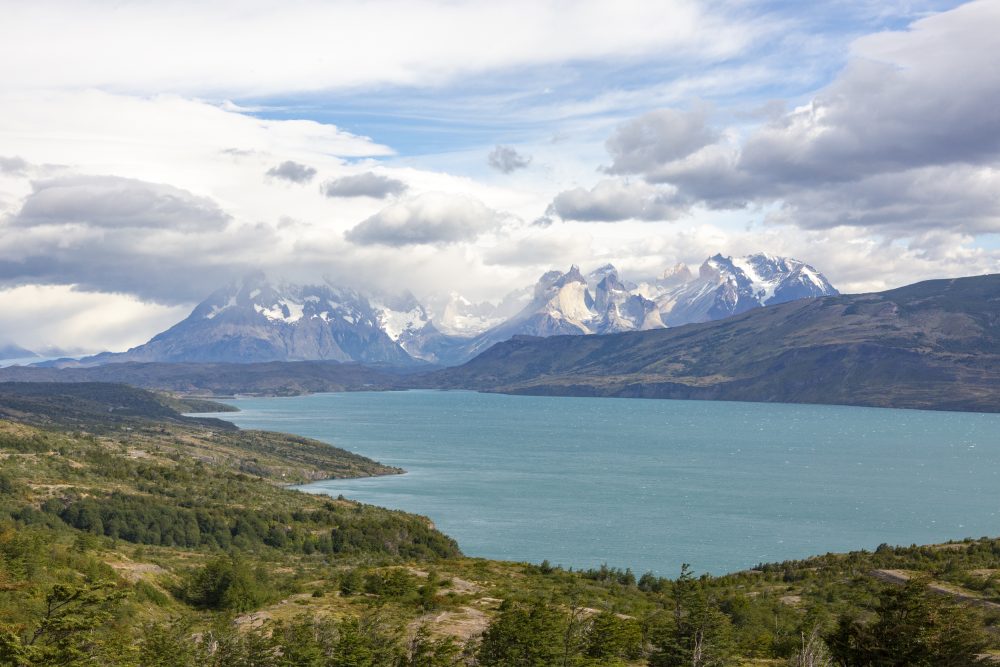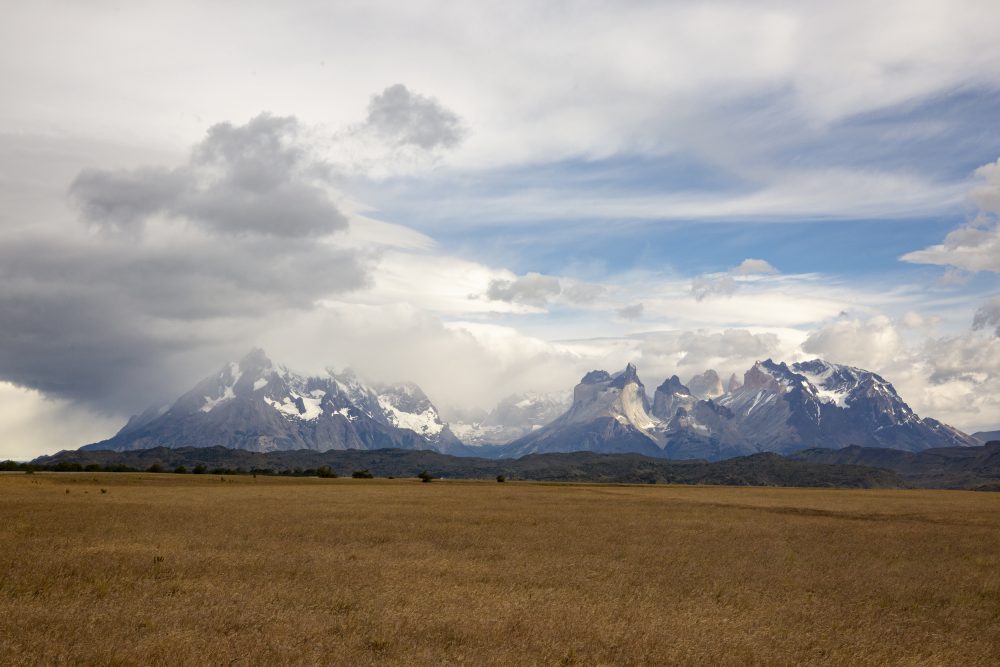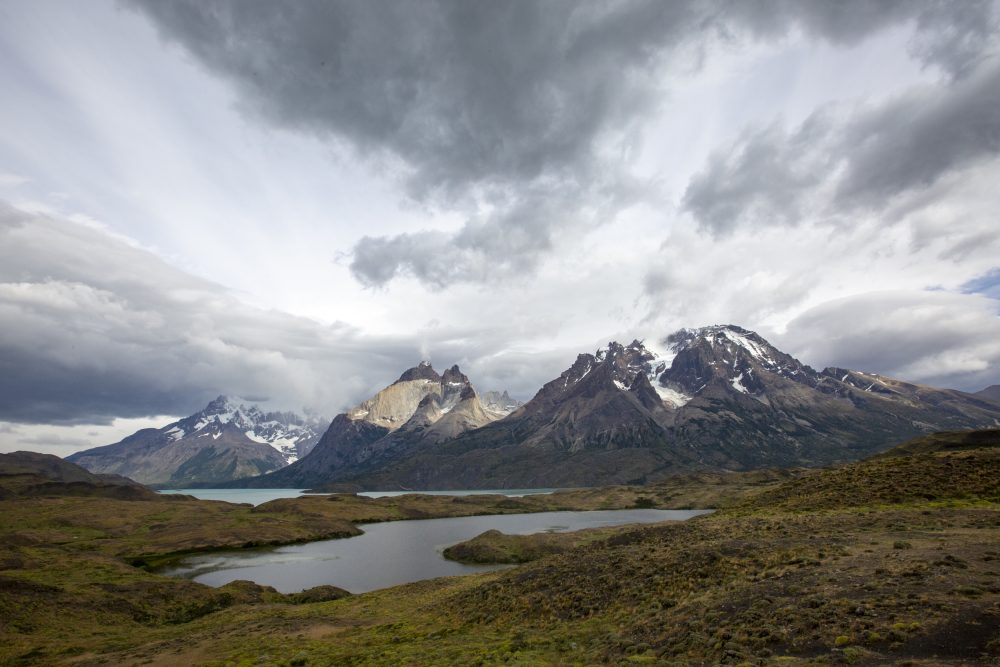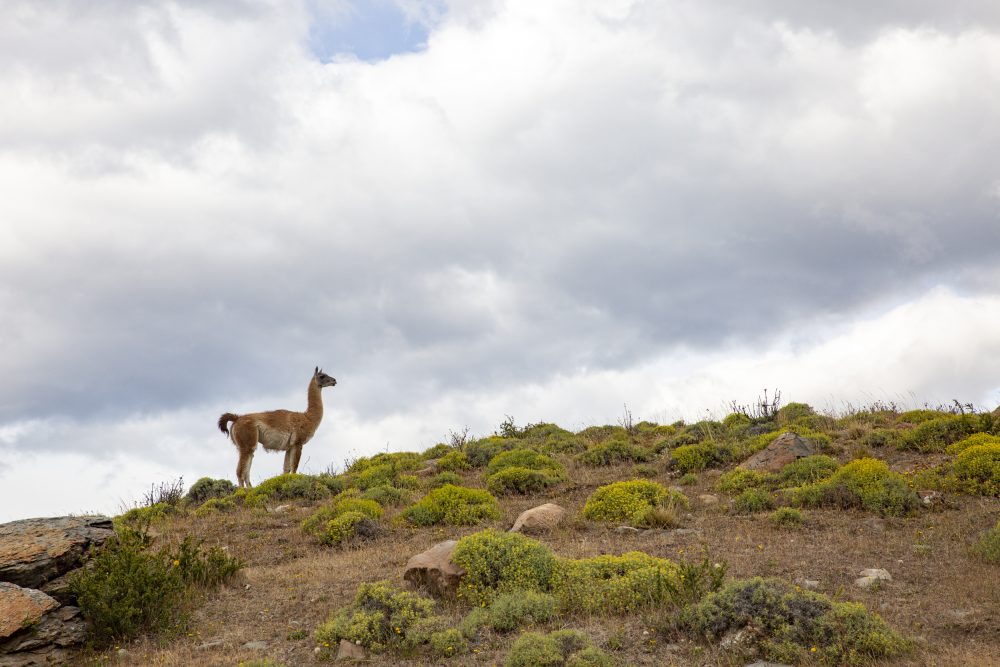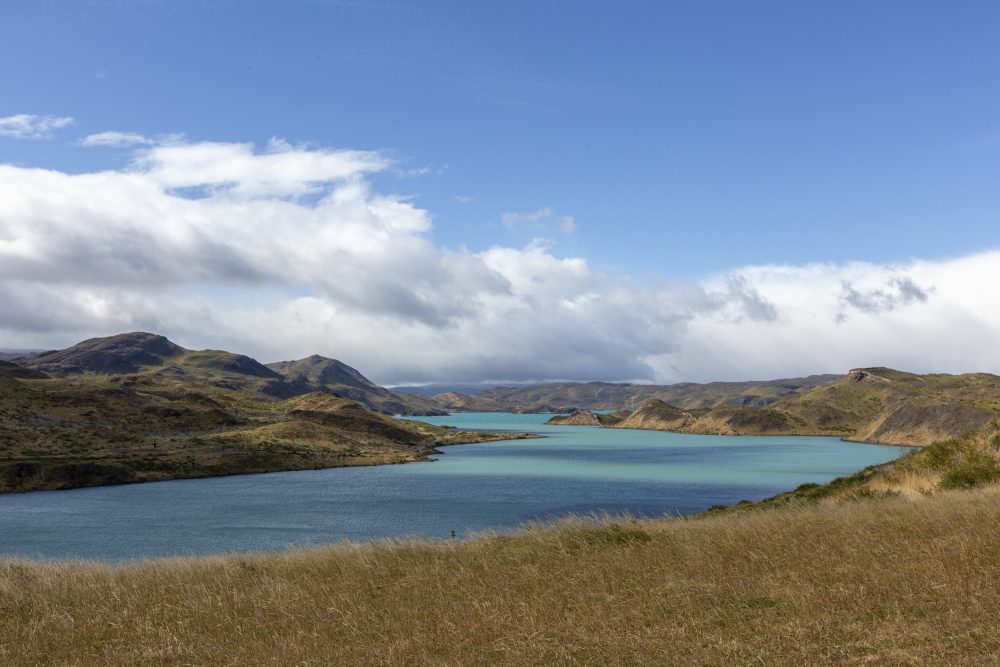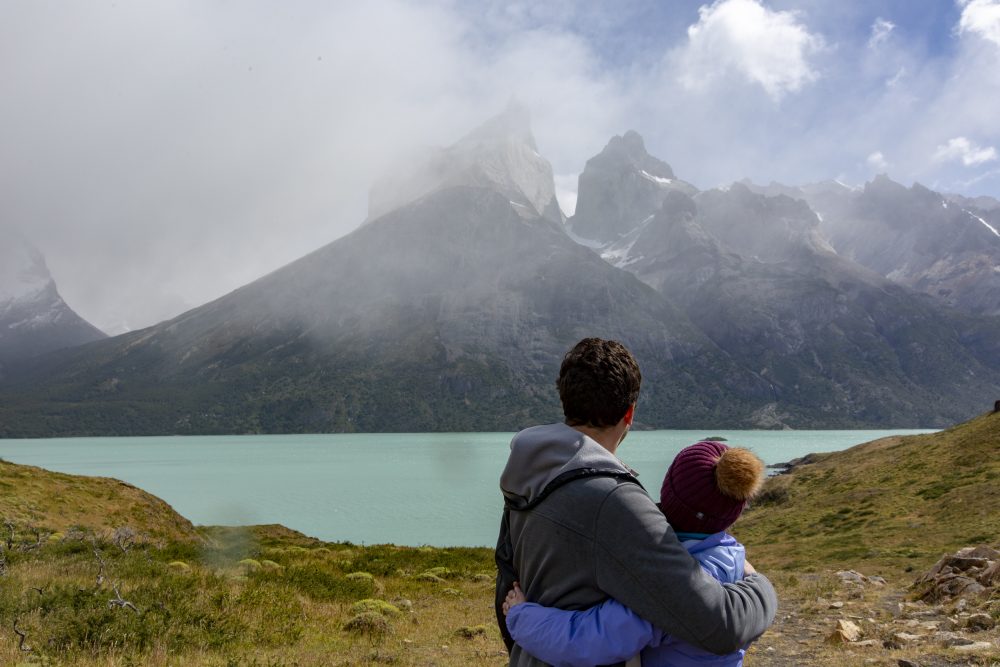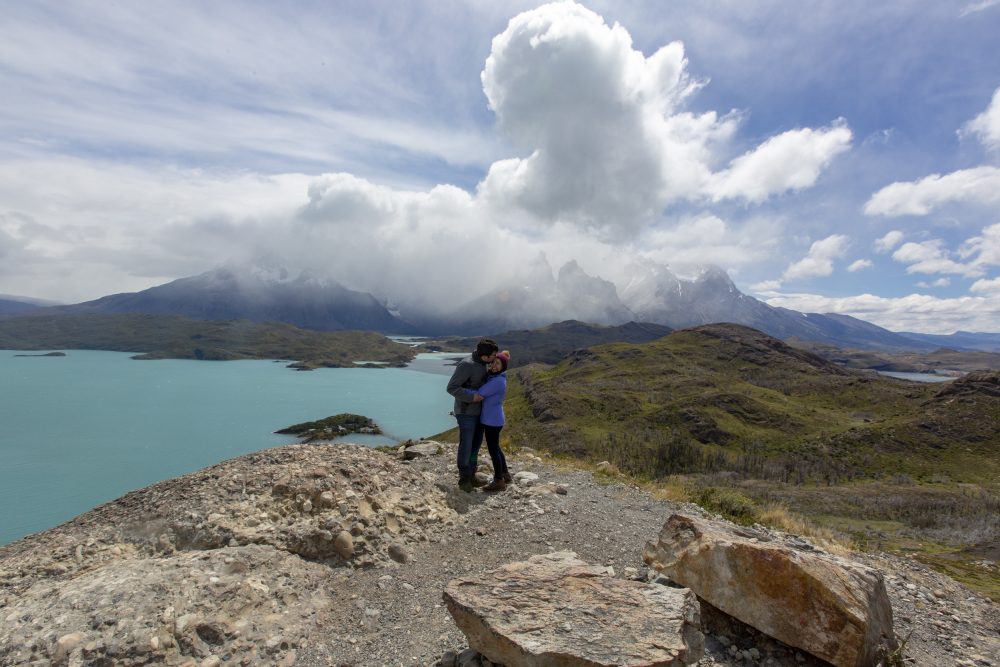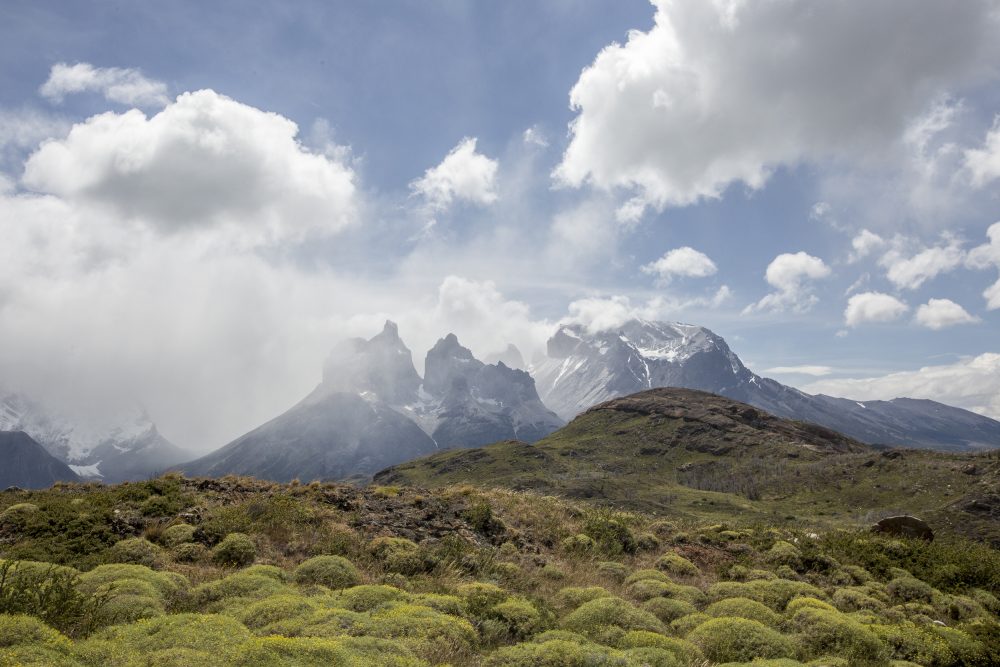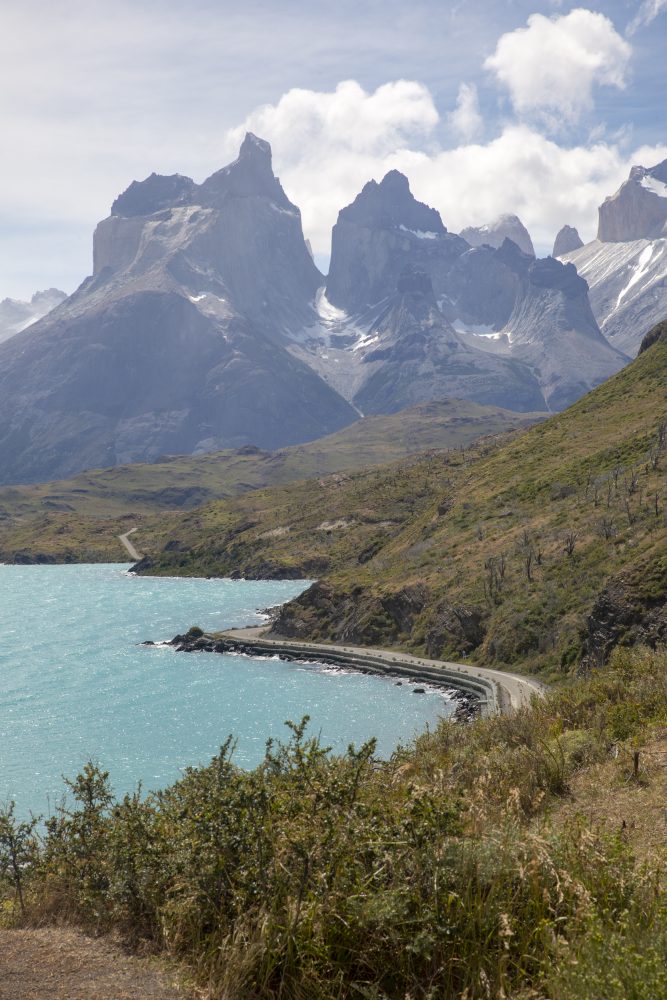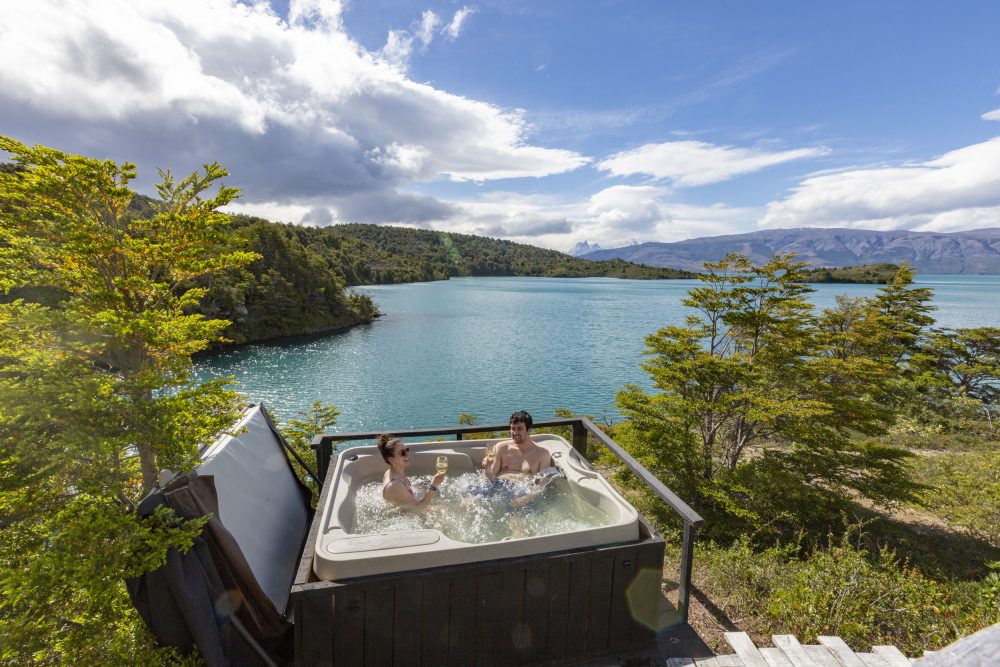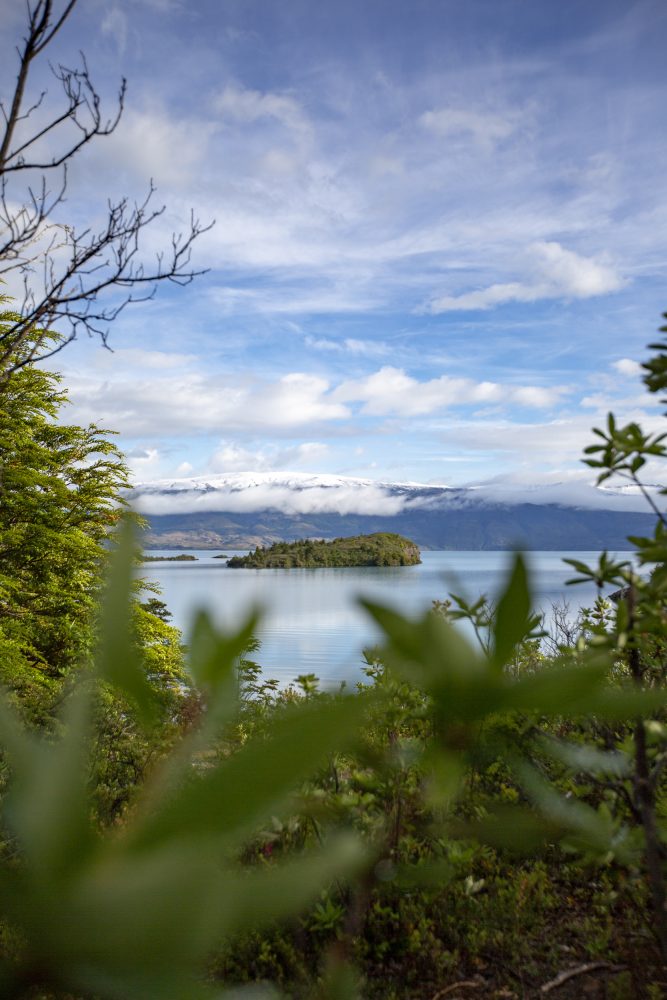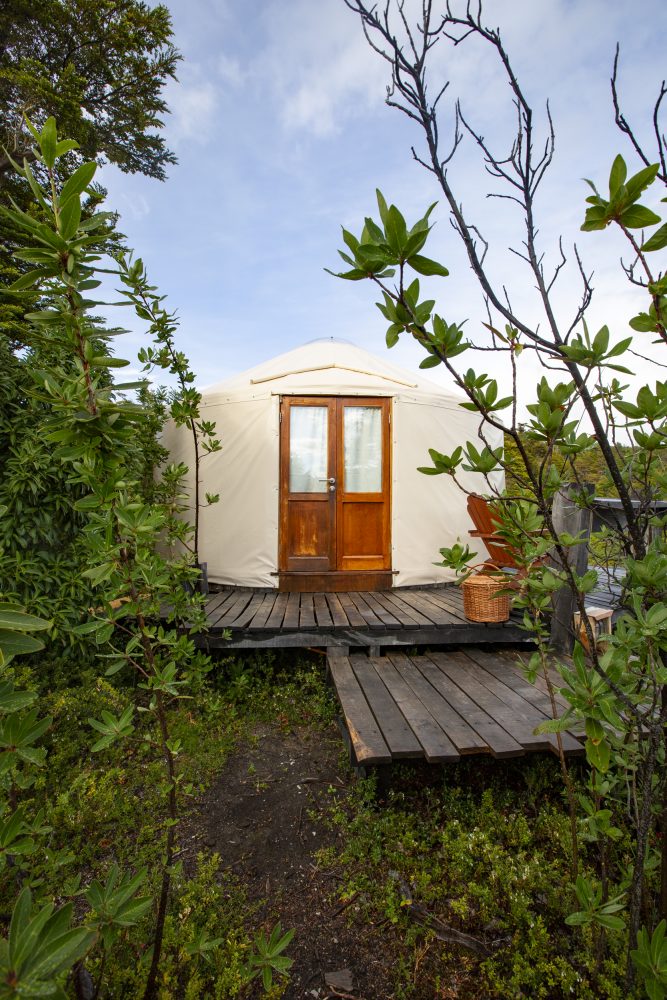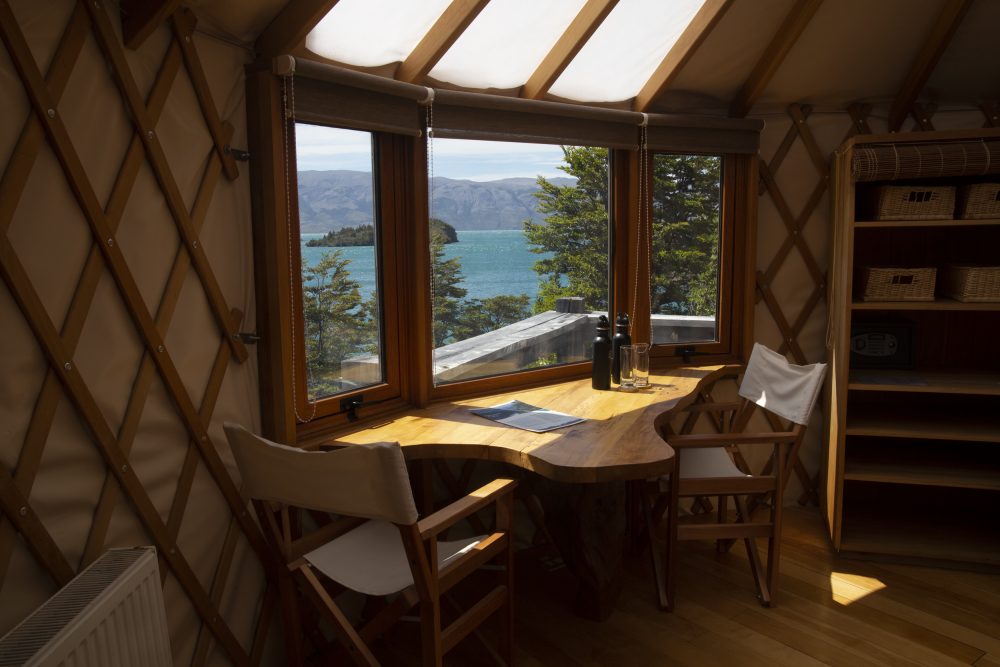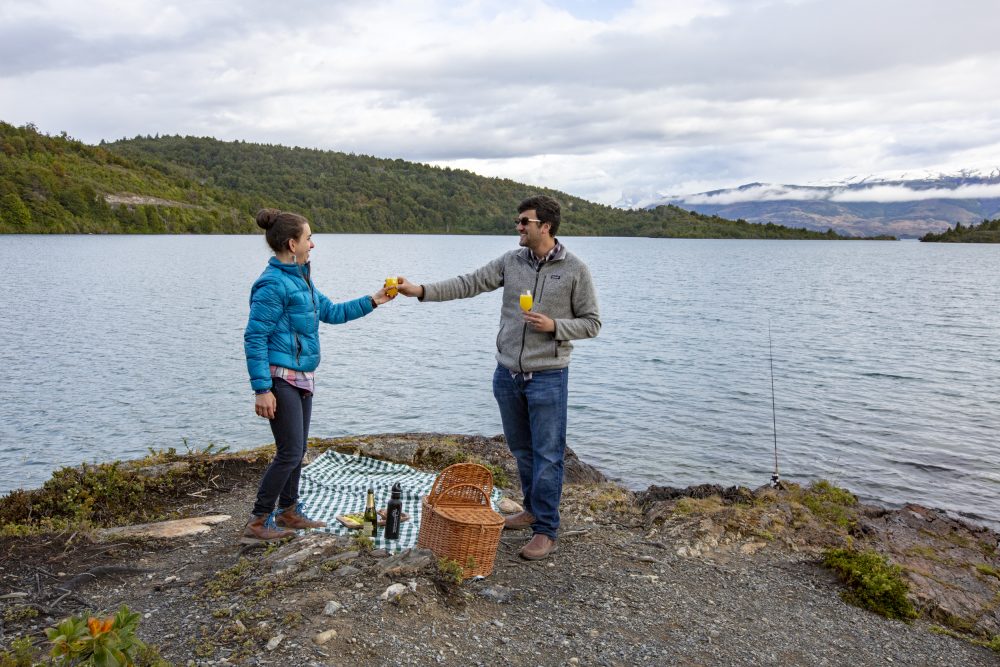 Where to Stay
Patagonia Camp || An exquisite all inclusive resort where everyone is housed in yurts by a pristine turquoise lake. The resort is located right in Torres del Paine National Park.