Amsterdam
Alex and I scored tickets to Amsterdam for $565 round trip for each of us from Washington DC and thus, we took a long weekend trip to enjoy the history, art, culture, food, and nightlife. I've always wanted to see Anne Frank's House as a Jew who grew up being taught about the Holocaust since a very young age. I also dreamed of seeing Rembrandt's The Night Watch since studying his art in art class. I also wanted to see the windmills and ride a boat in the canals. This trip gave me the opportunity to check off everything that I've always wanted to see and explore.
Amsterdam is not only a charming city with unique architecture, but it's also a very cosmopolitan city that is very rich in diversity. There is a wide variety of people coming from different parts of life and food from across the globe, including Indonesian cuisine and Argentine sausages. On our first day in Amsterdam, we were given an introduction to the city by a Beer Bike tour. As a sober driver peddled through the city, Alex drank beer and I drank Prosecco while admiring the architecture of the city. After the Beer Bike tour, we explored the city on foot checking out food and drinks. We tasted our first Dutch food in Amsterdam at Bickers aan De werf by ordering shrimp Holtkamp. Then we checked out Dutch Thai fusion at SOI 74 and tasted a delicious sweet liquor at Olofspoortje.
During the next the following days, As Alex and I hopped from one museum to another. I visited Anne Frank's House which I can only say "What an emotional experience." It was such a gloomy place and I could not imagine how Anne and her family could live in silence and worry about eventually being killed only because of who they were. I then visited Rembrandt's House where I was able to see where he lived and worked and see some of his paintings. I then went to Van Gogh Museum to see many more of his paintings. Even though I have already seen so many in France, I never get tired of seeing his beautiful work. Then I was able to see Rembrandt's The Night Watch which was a jaw dropping painting to see. It was a much bigger work of art than I imagined. As I had more time, I also checked out Stedelijk Museum to see contemporary art. We also visited House of Bols, a museum that is all about cocktails. They even had a bar there where we could taste different cocktails. I tasted Stroopwafel Cocktail and Alex tasted Aged Mai Tai.
In between visiting museums and also in the evenings, Alex and I bounced from one restaurant to another, tasting Argentine sausages, Indonesian dishes, apple pie, smoked eel, Pina Colada, and crazy milkshake mixed with cookies. We also visited Cheese Museum and tasted variety of Dutch cheeses and also The Pancake Bakery where we had giant Dutch pancakes.
At last, on the last night in Amsterdam, we took a lovely boat ride through the canals admiring the beautiful scenery of nighttime in the city.
As we wanted to get the true Amsterdam experience, we stayed in houseboat the first two nights and in a windmill the last two nights. Both were booked through Airbnb. Locals do actually really live in them! Along the wider canals, there are many houseboats that are clearly livable homes. They have garden plants along with tables and chairs on the dock. When we stayed in the windmill, the host gave us a tour of the whole windmill by showing us the machinery room on the first floor and then taking us all the way to the top to see how the wheels of the windmill are constructed. The host happens to be an artist and had beautiful paintings. We purchased a painting of his windmill so that we could remember our wonderful stay for years to come. He also served us a lovely breakfast in the mornings.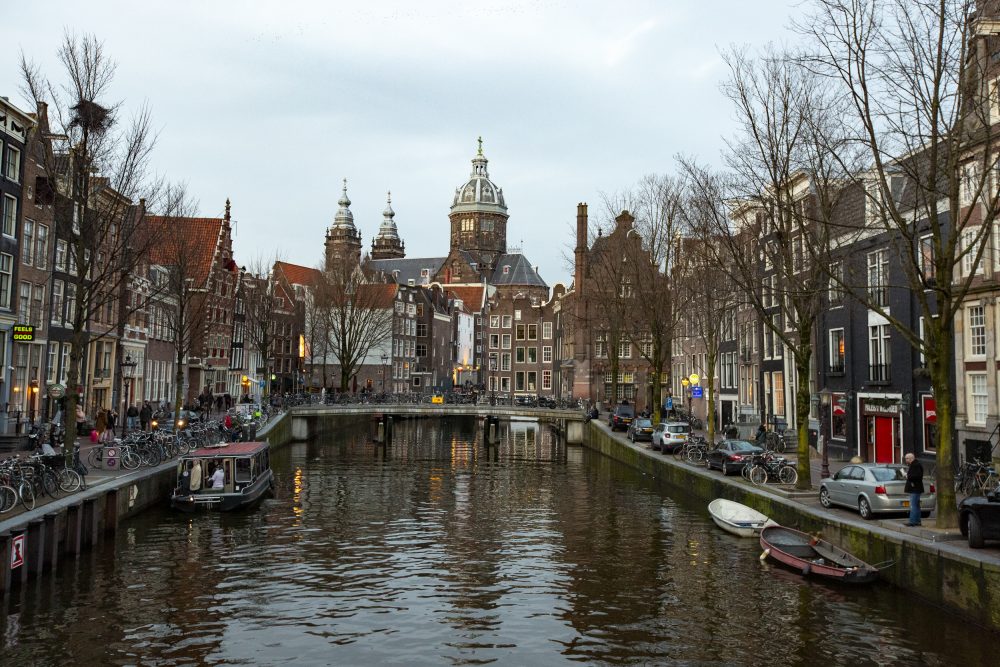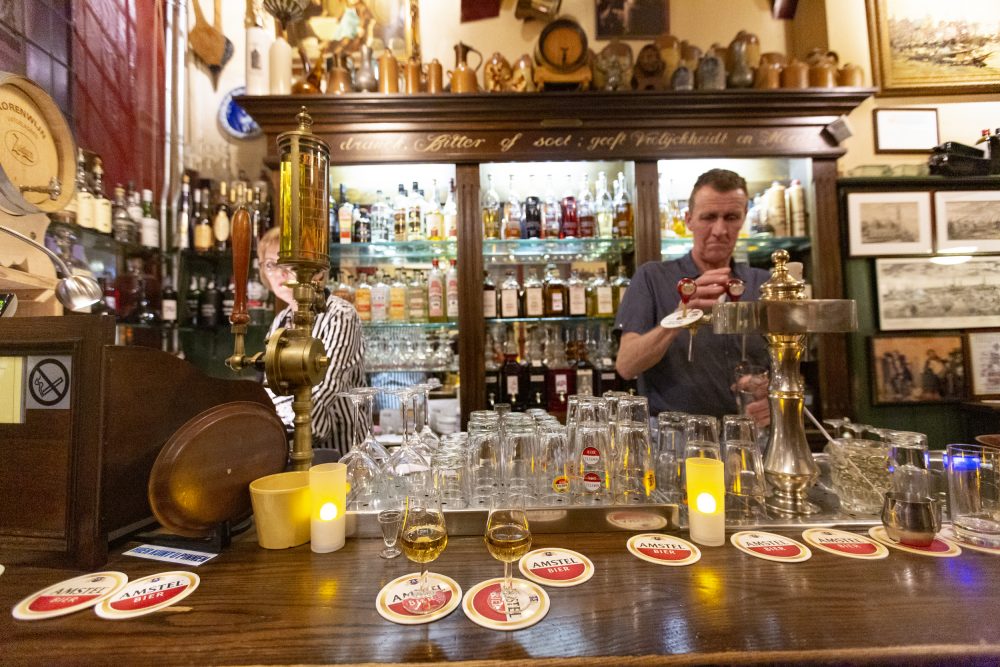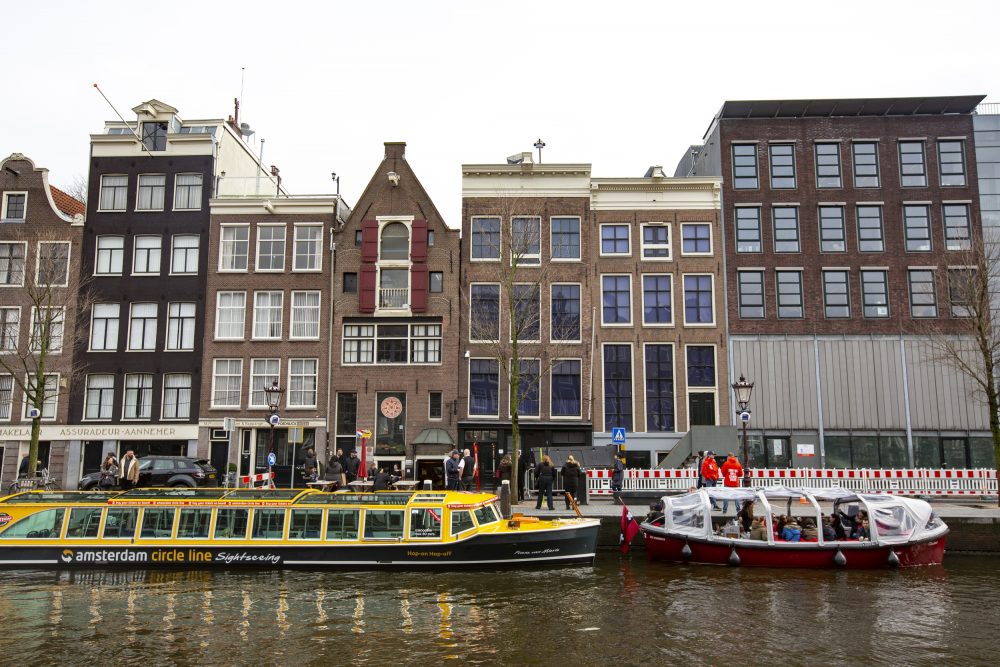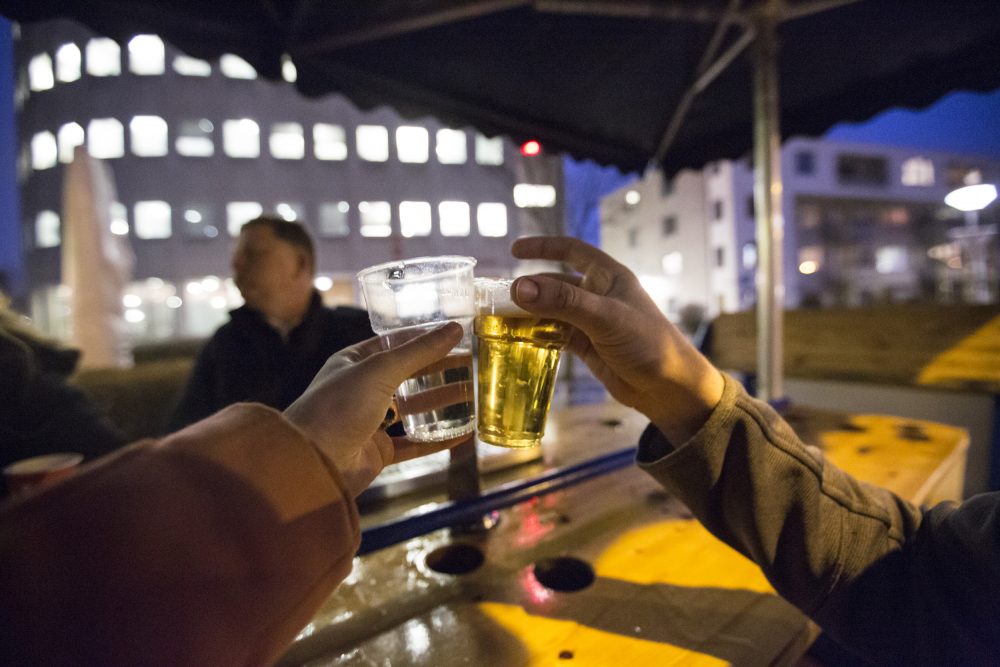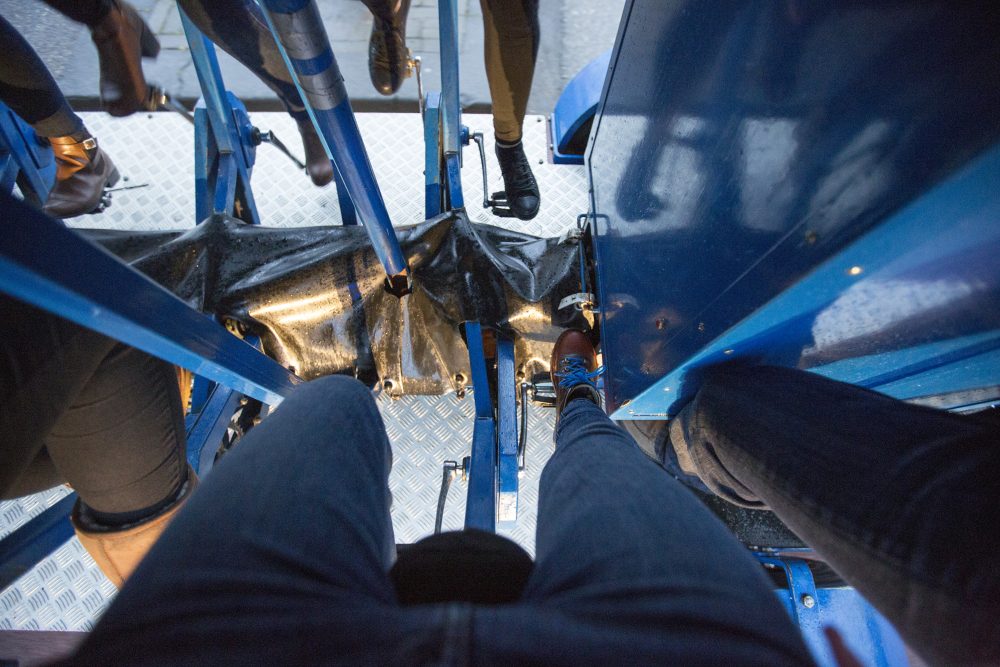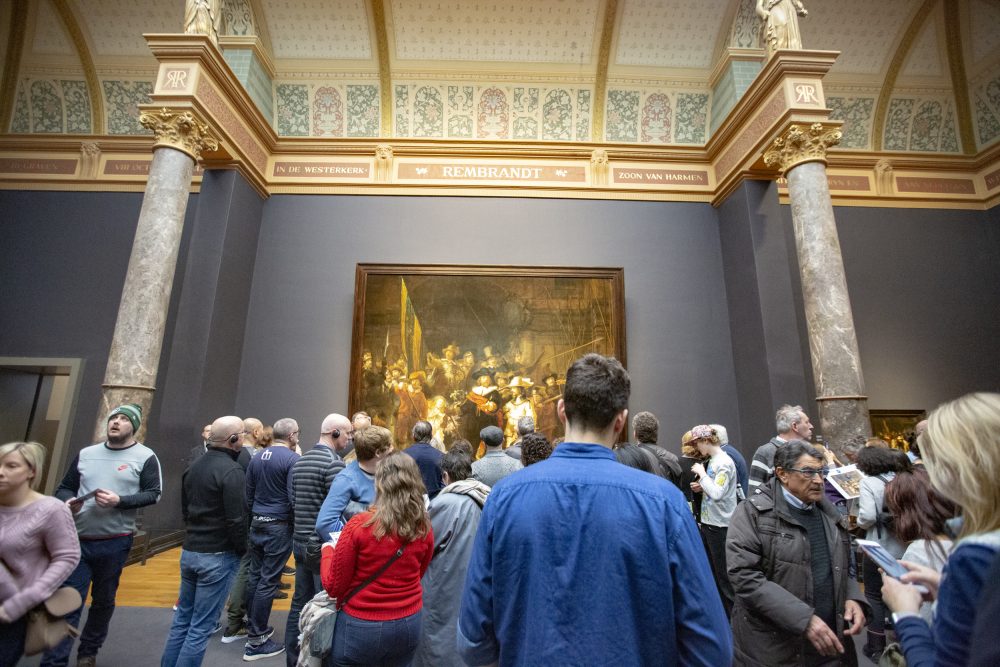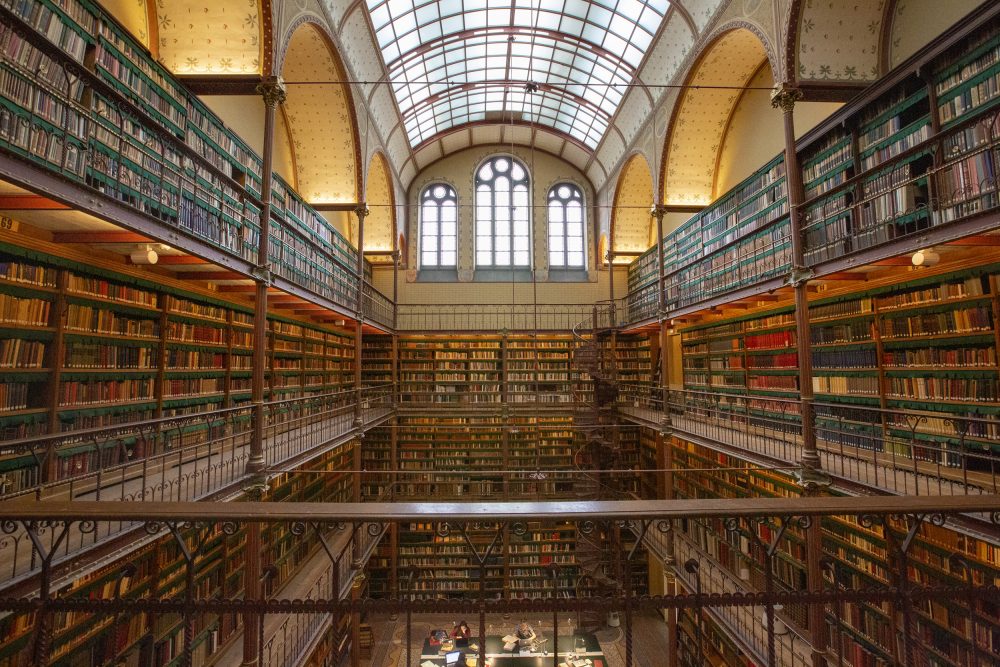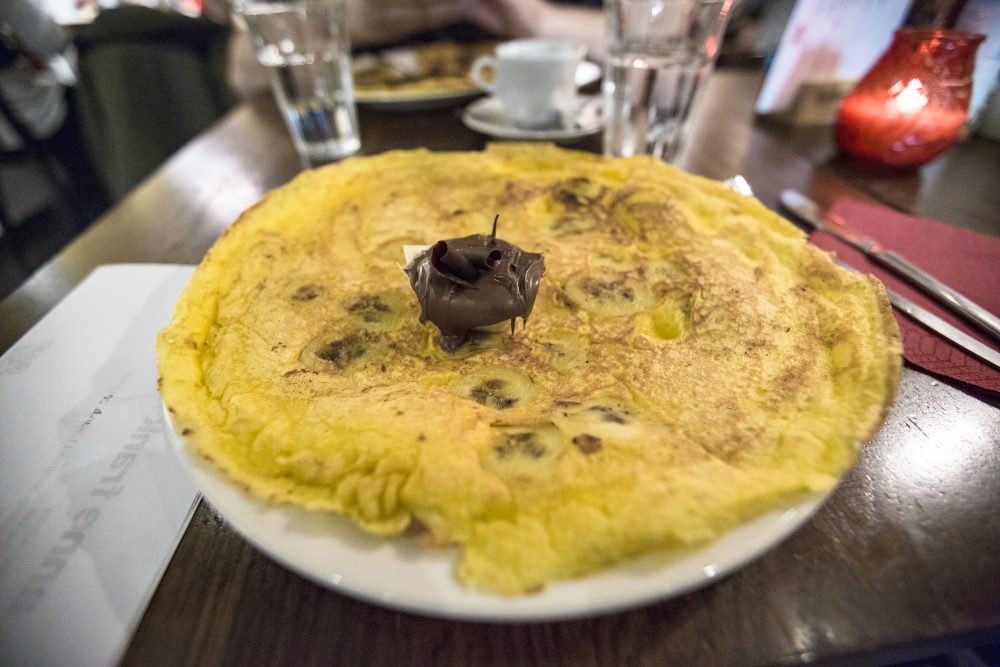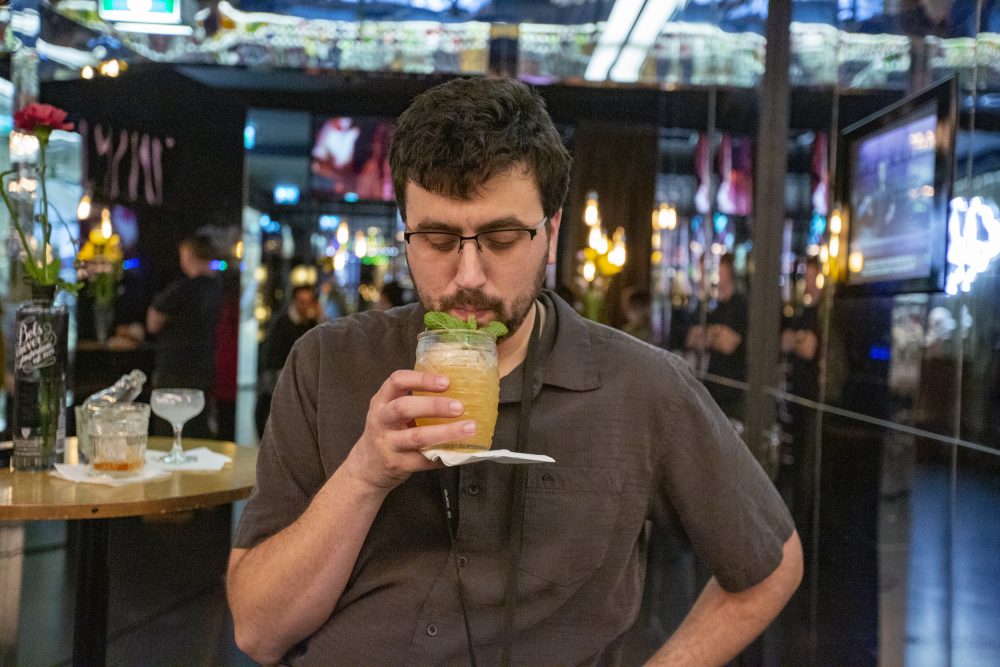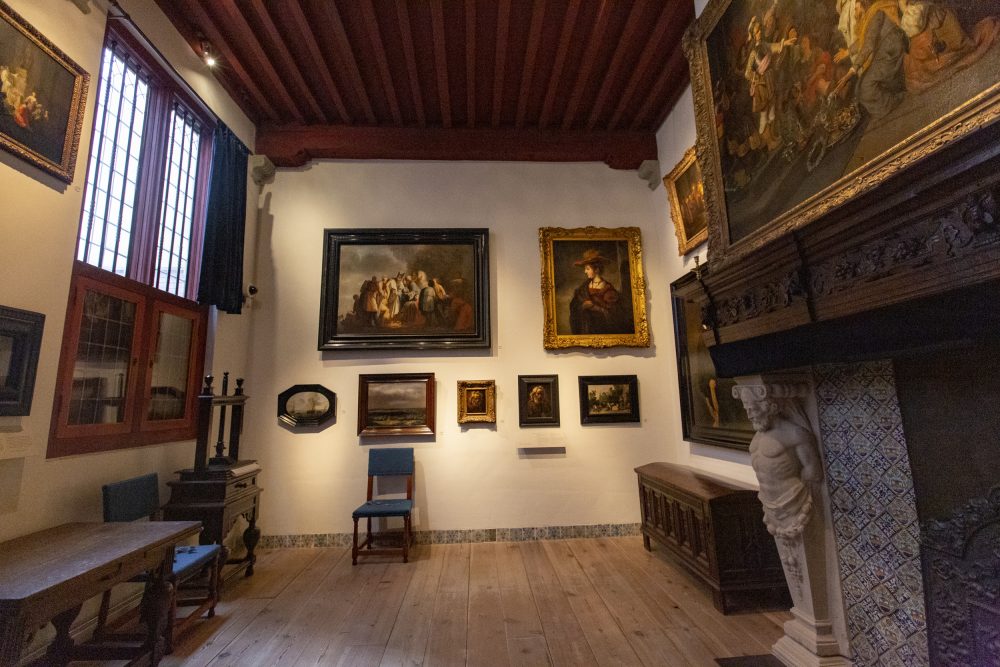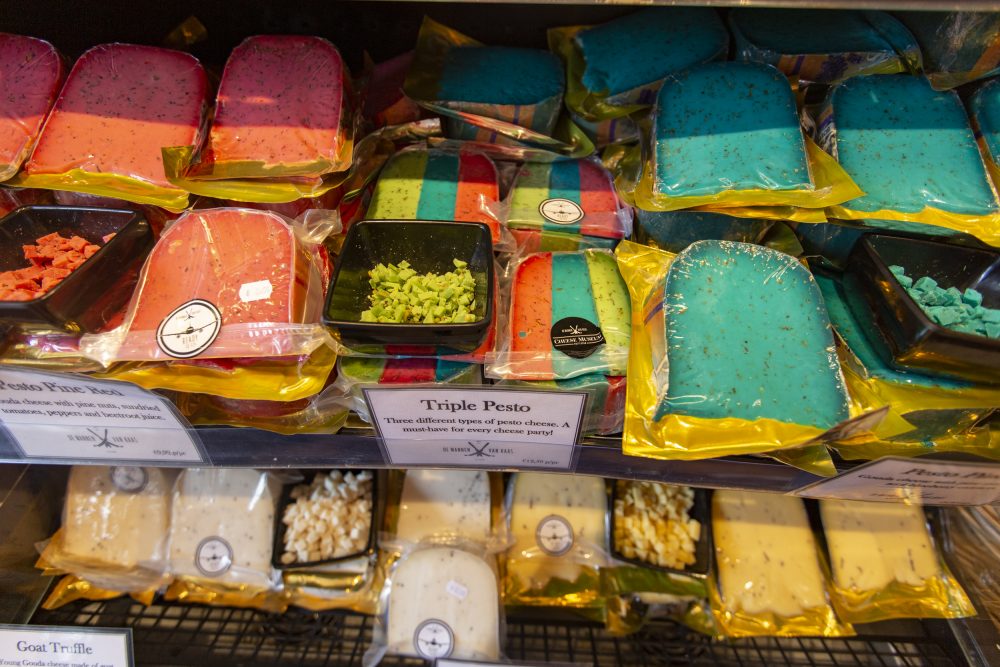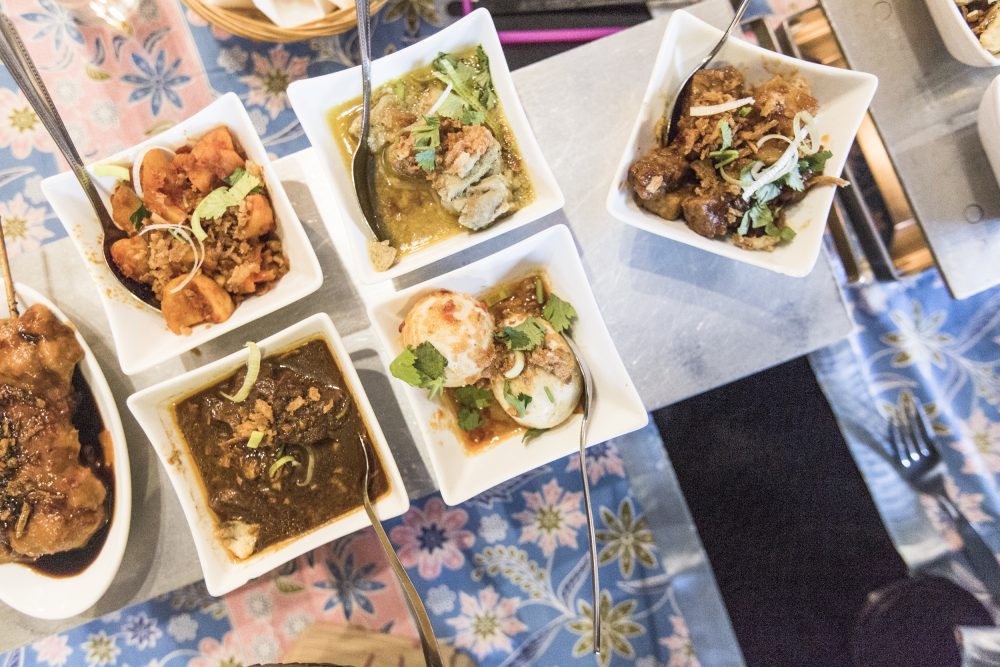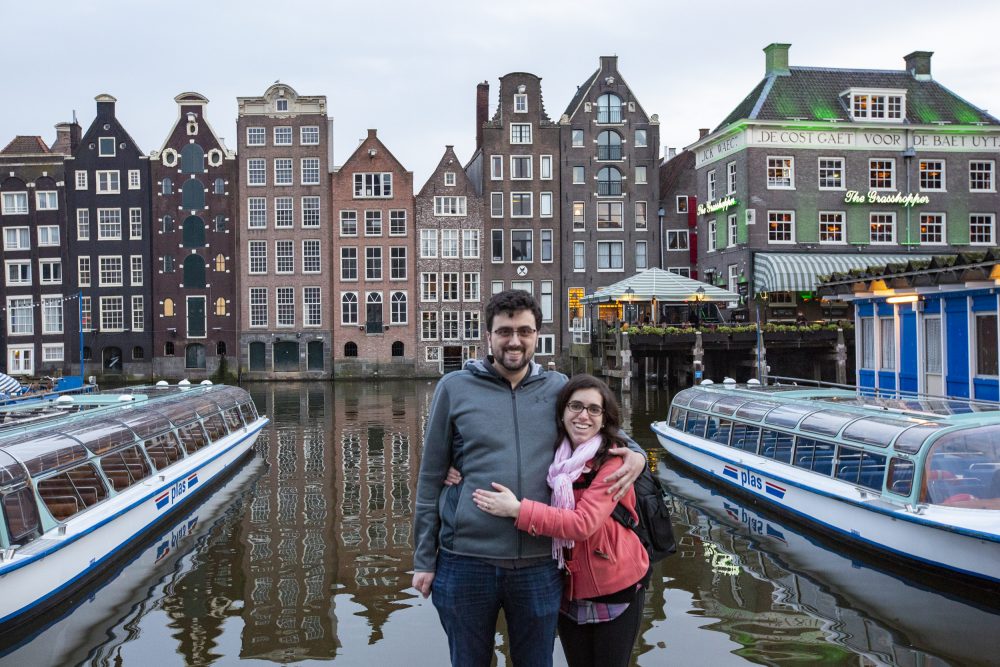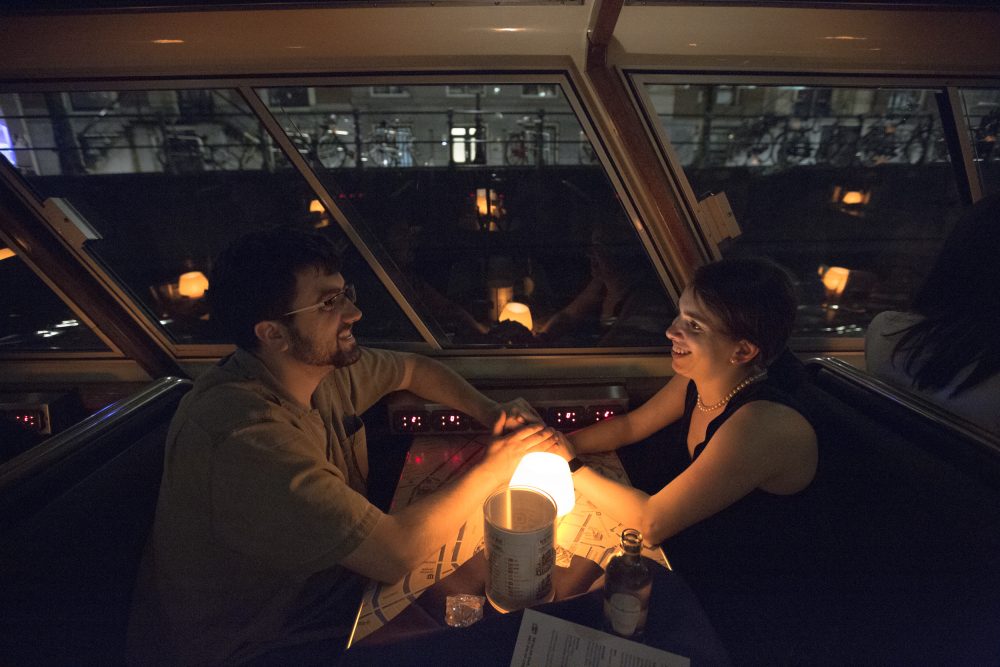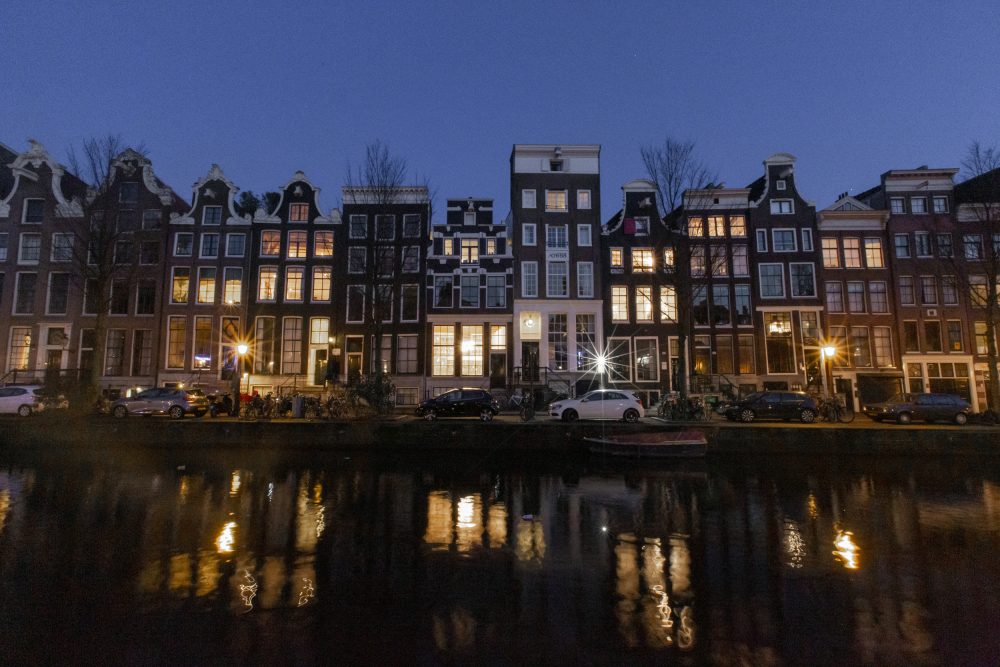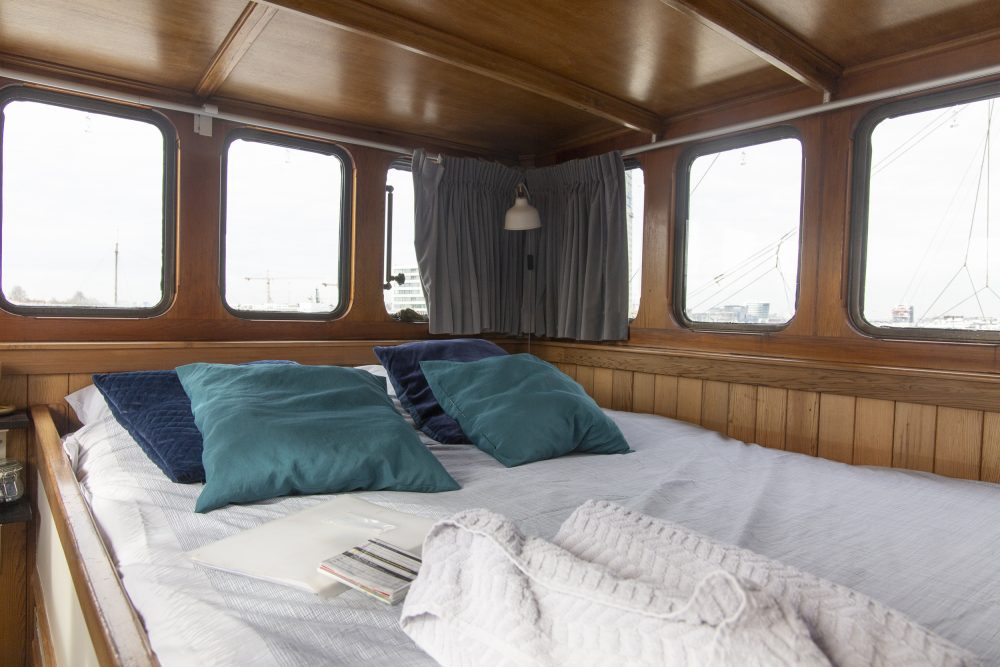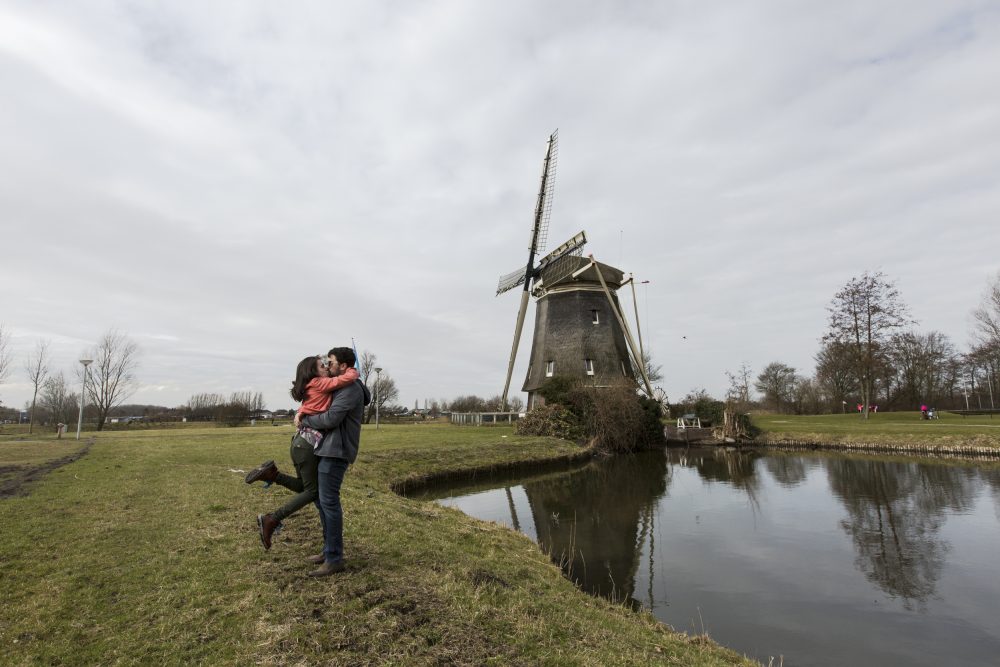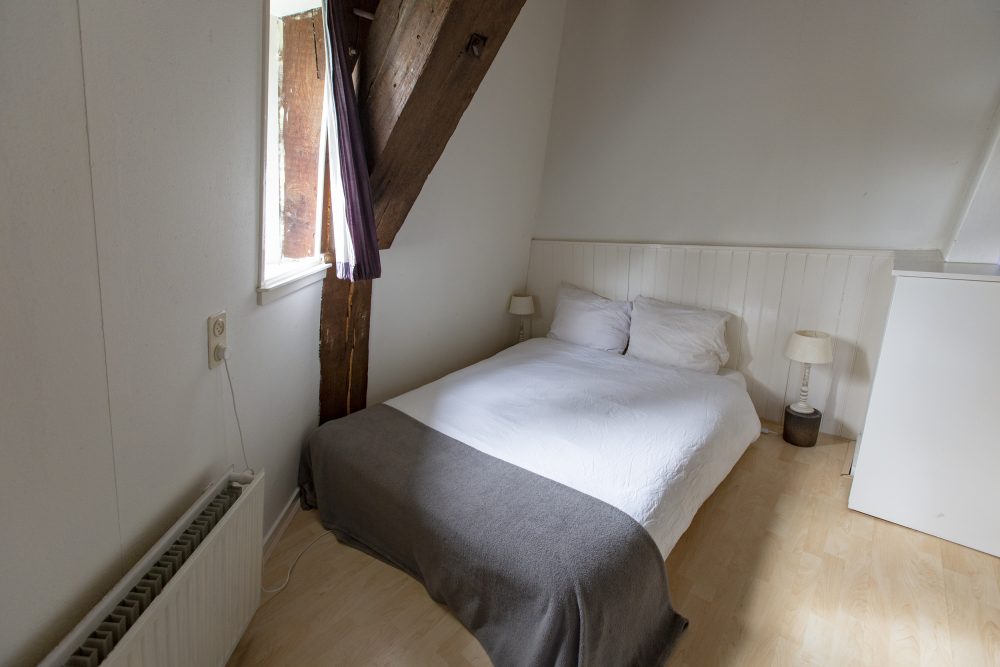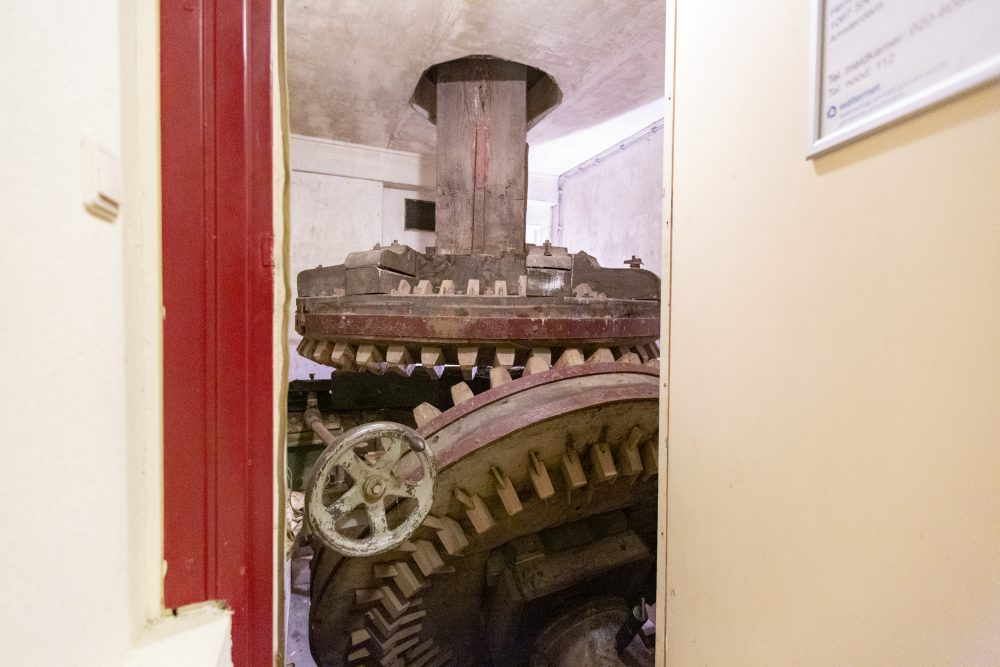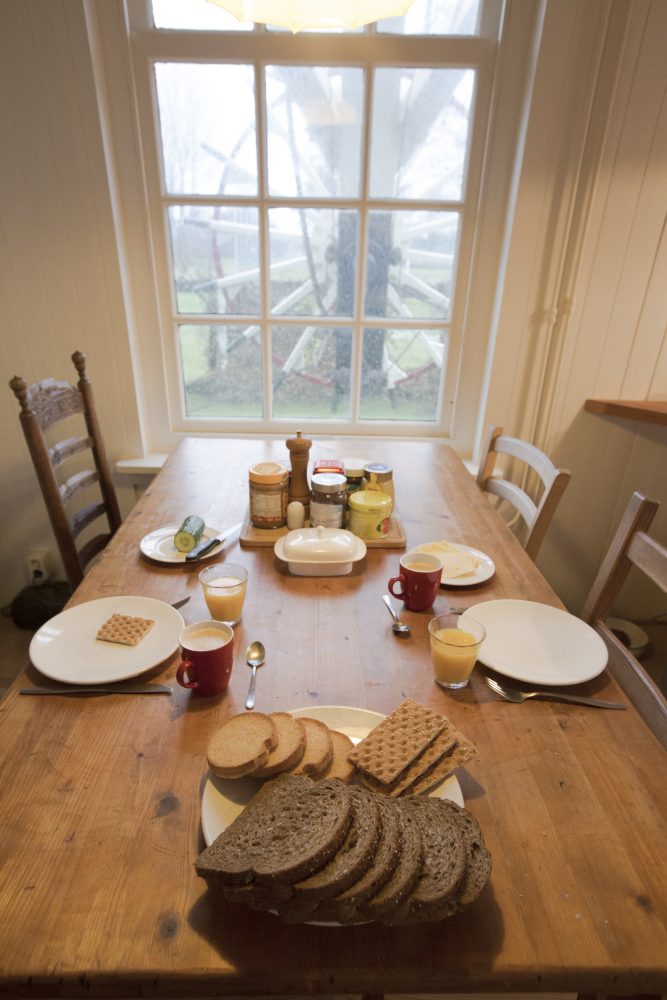 Places to Eat and/or Drink:
SOI 74 || Great hole in the wall place outside of the center of the city. Delicious Dutch Thai fusion food and drinks.
Olofspoortje || Delicious sweet liquor drinks. Very cozy atmosphere with very nice owners who have been making their own drinks and running the business for years.
VOC Café in de Schreierstoren || Serves only drinks but a great atmosphere with history.
The Pancake Bakery || Near Anne Frank House. Delicious traditional Dutch pancakes.
Restaurant De Kroonprins || A bit of a tourist trap but good smoked eel and apple pie.
Bickers aan De werf || Good Hotkamps and traditional Netherland food.
House of Bols || A cocktail museum but includes one free drink with the admission. Totally worth going if you're a big cocktail fan.
Cheese Museum || Amazing selection of Cheese and lots of free samples.
Bulls and Dogs || Amazing selection of crazy milkshakes and variety of different types of hot dogs. Be aware that lines can be long on the weekends.
Where to Stay:
Airbnb || Houseboat || Cute little houseboat located just outside of the city center. It's important to warn that it's a little cramped but it's cozy.
Airbnb || Windmill || A lovely and simple home inside a windmill. Host provides a free tour of the windmill and serves lovely breakfast in the mornings.
Tours to book:
Anne Frank House || Advanced reservation is required and book as early as possible. A must to visit for all visitors visiting Amsterdam for the first time.
Beer Bike Tour || If you like beer or Prosecco, this is a great introductory tour to the city of Amsterdam. Book in advance and dates are limited.